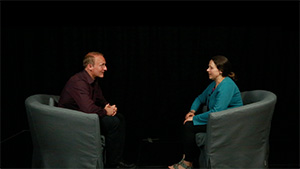 by Roger Elliott 
Over the last year we've created over 100 therapy training videos. It has been a massive project, but we're really happy with the outcome.
Due to the style used by the video production company, they've come to be known in company shorthand as 'The French Videos'.
We'll see if you agree that they look a little 'arthouse'.
But first, here's a little on why we made them and where you can find them…
Why use actors?
The first thing you will notice when you watch one of the French videos is that we are using actors to play the part of clients.
Now as you will know if you've taken one of our courses, we include video of real client sessions wherever possible as we believe that's an essential part of teaching therapy skills.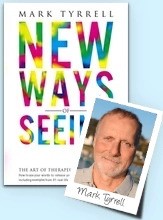 FREE Reframing Book! Just subscribe to my therapy techniques newsletter below.
Download my book on reframing, "New Ways of Seeing", when you subscribe for free email updates
But the trouble with clients is they just won't do as they're told! ;-) I mean, we realized that when we wanted to demonstrate a specific technique or language pattern, we'd have to take a different approach. Otherwise we might have had to shoot 100 hours of real client footage to show you the 100 different specific techniques we wanted to give you.
As an aside, later some of the actors said they actually found the acted sessions genuinely therapeutic but that's another story.
The long road to the finished training videos
Over 100 scripts were written, edited, proofed and learned by Mark and the actors and finally, in an empty theatre, our video company recorded two days' worth of footage.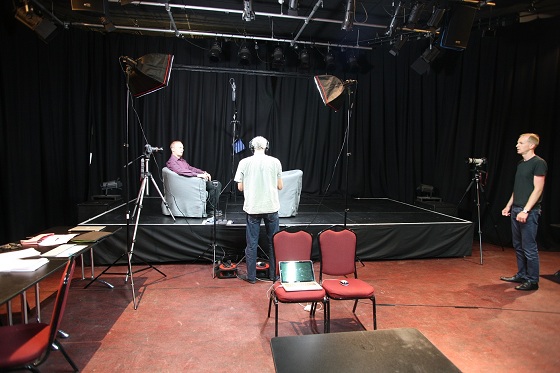 We love the finished outcome. Mark demonstrates all kinds of reframes, conversational hypnotic inductions, ways to reassure clients about depression, deal with panic attacks, preparing to break free of addictions as well as how to communicate with the unconscious mind via the hypnotic technique of "splitting."
Talking of "splitting" Mark was a trooper, battling through the first day despite a migraine (I challenge you to spot which videos he had the migraine in – I can't). He had to use self hypnosis to bring it to heel!
Then the videos were off to the studio for editing, which took the best part of another 6 months.
So where can you see the finished videos?
We include a few of these therapy training videos in each of our online courses, but the majority of them are now available as part our exciting new project Uncommon Practitioners TV.
We've also released a few into the wild on our new Uncommon Practitioners YouTube Channel and here on Mark's blog.
Here a sample video from How to Help Your Client Beat 'Learned Helplessness'
For more technique demonstration videos, see Uncommon Practitioners TV
And other therapy training videos can be found on these blog posts: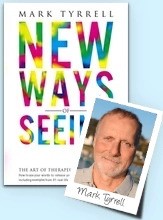 FREE Reframing Book! Just subscribe to my therapy techniques newsletter below.
Download my book on reframing, "New Ways of Seeing", when you subscribe for free email updates
Search for more therapy techniques: