It's the start of a brand new year and we want to make it the best yet. As well as being a time to reflect upon the past, now is the perfect time to think about what you want to achieve this year.
We have a great team here at Uncommon Knowledge and we've put our heads together to think about how we can use our skills, knowledge and resources to help YOU get where you want to be.
Watch the video below and let us know in the comments what one thing this year would make the biggest difference to your practice.
Perhaps you would like more clients to come through the door.
Or maybe you need help with marketing and navigating the business side of your practice.
However you want to improve your practice, let us know in the comments section below and we'll either answer you right away, or we'll plan a piece of content to be released this year that will help you get where you want to be.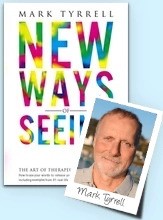 FREE Reframing Book! Just subscribe to my therapy techniques newsletter below.
Download my book on reframing, "New Ways of Seeing", when you subscribe for free email updates
Search for more therapy techniques: