If you're a hypnotherapist, you already know how useful hypnosis is, particularly for anxiety, complex clients or emergency cases.
And if you're a psychotherapist, counsellor, coach, or other practitioner, you probably want to know what all the fuss is about.
Despite its, shall we say, 'unusual' reputation, hypnotherapy is simply a way of tapping into the way the mind already works.
And because you're working with what nature provided, it's much easier to help people adopt more useful ways of living.
But there is more than one way of going about hypnosis.
And not only that, but the 'therapy' part of 'hypnotherapy' right is just as important as the hypnosis itself.
That's why we have refined more than twenty years of experience delivering hypnosis training into Uncommon Hypnotherapy an online training course both for practitioners learning hypnosis for the first time and for hypnotherapists who are interested in the Uncommon way of doing hypnotherapy.
Hypnosis is the language of hidden 'inner' experience
Learning about hypnotic communication, with all its intricacies, really is learning a new language – the language of hidden human experience; the real truth behind what people say and do. And when you become fluent in conversational hypnosis, you gain access to this hidden world.
But it has to be the right sort of hypnosis
These days, hypnosis is often dumbed down into 'speak softly and order people around', but it wasn't always like that. The teachers within tribes, communities, and societies have always understood how to talk so people will listen. And absorb.
So, true hypnotic language isn't 'close your eyes and do as I say'. True hypnosis is subtle and indirect language that can be blended into any situation and works artfully with the unique qualities the client brings with them. It's deeply respectful because without that respect, it won't work.
Learn to be an artist, rather than painting by numbers
Many hypnotherapy courses will load you down with dozens – if not hundreds – of different inductions. And while scripts can be useful, we need to move beyond that stage quickly if we are to help the greatest number of people.
With the Uncommon Hypnotherapy course, you'll become fluent in hypnotic language so you can hypnotize anyone in the best way for them to be hypnotized, according to their own unique personality and experience.
See 'behind the curtain' of human behaviour
The 'Uncommon' psychology you'll learn from this course will illuminate much more of human behaviour that may have previously seemed weird or unpredictable.
You'll know which approach and techniques will work best with your client's problem, upping your success rate and making you a much more confident therapist.
You'll be able to fine-tune your communication to get the outcomes you want in both the therapy room and your own relationships.
That's the real beauty in Uncommon Hypnotherapy. And as a bonus, you'll gain much greater control over your own emotional state, too.
Quickly develop confidence in your therapeutic abilities
Learning conversational, indirect hypnosis is like speaking a language fluently instead of using a phrasebook. If you have a phrasebook, you can get relatively far in a foreign country. You might be able to book a hotel for the night. But as soon as someone asks, "Do you want a view of the river?", you're totally lost. When you speak the language fluently, it's natural and easy to respond.
Access your own unconscious resources
Because the skilled hypnotherapist goes into trance along with their client, they gain access to the full creativity of their unconscious mind.
Ask any therapist who has been able to confidently use hypnosis for any length of time. They'll tell you that even if they are unsure of how to help a client, the ideas start to flow once the deeply relaxed phase of hypnosis begins.
The values and experience behind Uncommon Hypnotherapy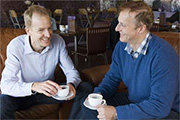 Uncommon Hypnotherapy is the brainchild of experienced hypnotherapy trainers Mark Tyrrell (that's me) and Roger Elliott
For ten years, Roger and I taught a solution-focused hypnotherapy diploma at Brighton University in the south of England, before moving our training business online in 2008 in order to reach a worldwide audience.
Roger and I are also the co-founders of Hypnosis Downloads, the world's busiest hypnosis site. Thousands of hypnotherapists buy our scripts every year, and most are repeat customers. And more than 10,000 practitioners subscribe to my therapy skills newsletter Clear Thinking.

Roger and I work hard to create down-to-earth, simple, and (hopefully) humorous training courses. Our core values:
We believe in evidence-based psychology and steer well clear of fads.
We believe in respectful, positive, solution-focused therapy.
We believe in working in partnership with our clients, helping them draw on the unique resources and skills they already possess.
We know that most therapists need less complexity and more clear 'organizing ideas' to be effective and confident.
Uncommon Hypnotherapy goes way beyond teaching techniques or inductions
In the Uncommon Hypnotherapy course, you'll learn why the hypnotic state is the optimum state for learning and for changing thinking and behaviour. Based around indirect 'Ericksonian hypnosis', the course will give you highly flexible hypnotic language skills.
At the end of the Uncommon Hypnotherapy course, students will know more about hypnosis than the majority of practicing hypnotherapists. Why? Because they will understand the central role of hypnosis in directing human psychology.
Five things you'll love about Uncommon Hypnotherapy…
1) Learn how to speak conversational hypnosis
Hypnosis is often dumbed down and explained as speaking softly and ordering people around, but that's missing the point almost entirely. True hypnotic language isn't 'close your eyes and do as I say' but artful, subtle, and indirect.
2) Artfully use hypnosis without scripts
With your new in-depth knowledge of psychology, you'll know exactly what approach and techniques to use with your clients. No need to find a script that fits the client's problem because you'll be able to use hypnosis to treat each client as an individual.
3) Know how to apply hypnosis to a wide range of psychological problems
Uncommon Hypnotherapy comes with 7 short ebooks + 7 videos (we call them Hypnosis Blueprints) written by Mark on how to treat a range of psychological problems with hypnosis. The titles include low self-esteem, anxiety, stress, and hidden conditioning.
4) Watch recorded hypnosis sessions
Being a fly on the wall, watching techniques being performed, is a great way to learn. That's why Uncommon Hypnotherapy contains several live recordings of hypnosis sessions for you to watch. We've also subtitled the videos with what the hypnotherapist is thinking as he or she speaks, so you'll get an even greater insight into how these approaches are constructed and delivered.
What's inside the Uncommon Hypnotherapy course
1) 3 hours of hypnosis workshop video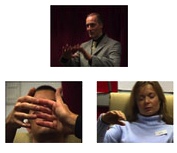 Basic hypnosis courses teach students how to use pre-written hypnosis scripts. This course teaches you how to integrate the language patterns and techniques into your everyday conversation – no scripts required. You will learn how to confidently hypnotize someone and communicate with their unconscious mind as naturally as you would chat to a good friend.
2) Live client session videos of hypnotherapy for severe anxiety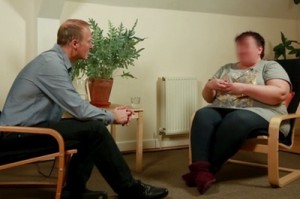 Watch Mark Tyrrell treat a woman for severe anxiety stemming from a violent relationship. This subtitled video includes a follow up session one week later where the client talks about what has improved and why. This is an instructive example of Uncommon Hypnotherapy in action, with the use of fascinating language patterns, metaphors and stories.
3) 9 therapy technique training videos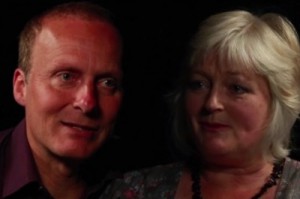 These short instructional videos were shot with actors to ensure clear communication of the skills being taught. Including voiceover audio and onscreen explanations of what is happening, these videos are a new, cutting-edge therapy training tool.
4) 8 audio lectures on Uncommon Hypnotherapy, with transcripts
As well as the Uncommon Hypnosis course, which contains 3 hours of hypnosis workshop video (that you watch online), you get 8 hypnosis lectures given by Mark and Roger and covering:
How hypnosis is central to understanding human psychology
Structured hypnotic inductions
Self-hypnosis and how to help yourself
Hypnotic language
Anchoring and pattern matching
Ways to communicate with a person's unconscious mind
Enhancing hypnotic communication
Your client's Primal Human Needs and how to use hypnosis to help meet them.
The self-study pack is supported by additional audio, articles, assignments, and tests, all deepening your insight into hypnosis and how you can use it to help others.
5) Subtitled demonstration videos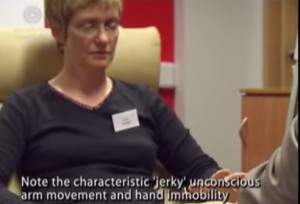 We've subtitled commentary at points throughout the live demonstrations so you know exactly what the hypnotist is thinking as he or she uses different techniques. As well as observing hypnotic phenomena like eyelid catalepsy and hand levitation, you'll understand how they come about, how to create phenomena, and how they can be used to further therapeutic goals.
6) The 121-page workbook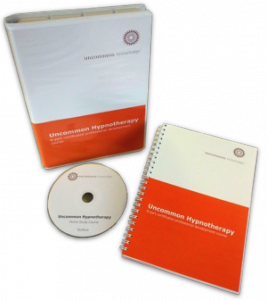 Guiding you through the Uncommon Hypnotherapy course is our 121-page PDF workbook, there for resources and reference. It has transcripts of the video and audio lectures, so if you're more of a reader than a watcher or if you just need to check something, then the book is there for you. Be sure to tick off your learning checklist as you go!
7) How to approach specific issues with hypnosis: 7 ebooks and over 2 hours of video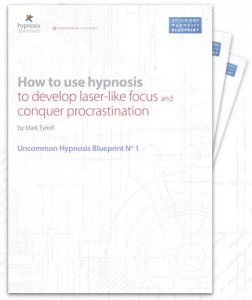 While every client is different, there are certain approaches that work very well for certain conditions. Our 7 Hypnosis Blueprints (ebook + video guides) will guide you through psychotherapeutic approaches you can use to help your clients (or yourself!). Learn how to use hypnosis to…
Overcome procrastination
Perform at the 'alpha' level
Understand yourself and others
Build self-confidence
Overcome fear and anxiety
Eradicate hidden conditioning
Be more persuasive and influential.
8) Monthly Live Question & Answer Session with Mark
Join your fellow students from this and our other courses to ask Mark questions about the course and any therapy-related queries you have. You can ask your questions live on the call or submit them beforehand and if you can't make the live calls, they'll be available to download the following day (in mp3 format).
9) Peaceful Moments hypnosis inductions with marked-up scripts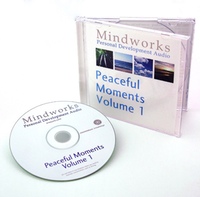 Peaceful Moments is our popular program that hypnotically leads the listener into a deep and restful trance state using four different inductions, each around 15 minutes long. We'll give you the annotated scripts, as well as the audio program, so you can see what techniques and effects are being used in the language. Feedback from our students over the years has shown this is a very effective way to learn.
10) Private Facebook Group
Access to the Uncommon Practitioners Private Facebook Group where you can chat with like-minded practitioners, get support, discuss cases or just share your latest beautiful photo.
90-day money back guarantee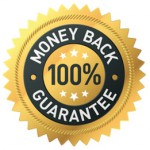 If you're not happy with the quality of Uncommon Hypnotherapy, just let us know within three months of purchasing it and you will get a full refund. We have such faith in our products that we're happy to offer this 90-day guarantee period for all of them.
Still not sure what hypnosis is?
We created this 90-second cartoon so you can understand how hypnosis works. Click below to watch the video.
Uncommon Hypnotherapy is…
subtle and indirect
The difference between old-style, authoritarian, 'you are getting sleepy' hypnosis and modern, indirect, Ericksonian, 'conversational' hypnosis.
How to get around resistant types.
The remarkable power of expectation and how to harness it in therapy.
How to embed suggestions in conversation.
How expectancy creates post-hypnotic suggestion or pattern matching.
The perfect amount of eye contact for maximum believability.
How your emotional state filters incoming information and how you can use this.
How to influence without bossing people around.
How to use presupposition to create a new psychological blueprint.
Uncommon Hypnotherapy is…
word magic
How to create therapeutic post-hypnotic suggestions.
Why telling people they are wonderful doesn't work and what to do instead.
How to use 'sleight of mouth' to get your message considered.
How to give people choice but still get the outcome they need.
Uncommon Hypnotherapy is…
deep insights into the human mind
The fundamental principle of unconscious pattern matching and the insights it gives us into emotional problems – such as phobias or addictions – and all human behaviour.
Razor-sharp insights into the function of the unconscious mind and how it developed.
What the conscious mind is best for and what to leave to the unconscious.
When focusing on problems can make things worse and how to focus beyond the problem.
Uncommon Hypnotherapy is…
performance-maximizing knowledge
Immediately get beyond the 'reading scripts' stage where so many hypnotherapists get stuck.
Why the imagination is as powerful as reality – and how to use this in hypnosis.
Why learning hypnosis is the quickest way to solve problems or improve performance.
The different types of trance and how to spot them in others.
How to maximize your success hypnotizing others.
Demonstration of arm levitation phenomenon and why it happens.
Uncommon Hypnotherapy is…
the real deal (no scripts necessary)
The reason for the old watch-swinging technique – why it worked (sometimes!).
Find out what hypnosis actually is and how it is connected to the REM (Rapid Eye Movement) state of sleep.
Why catalepsy (paralysis) occurs in hypnosis and how to encourage it.
Different ways of entering hypnosis – progressive relaxation or the shock tactics of stage hypnosis – and why these use the same mechanism.
Why you must be flexible to use hypnosis well.
Milton Erickson's utilization principle of changing the approach to fit the subject – so you can be successful with anyone.
Demonstration of a naturalistic induction – the utilization principle in action.
Testimonials from previous students
These testimonials come from happy customers who bought our Uncommon Hypnotherapy course (previously called Hypnosis Unwrapped).
Closing thoughts from Mark Tyrrell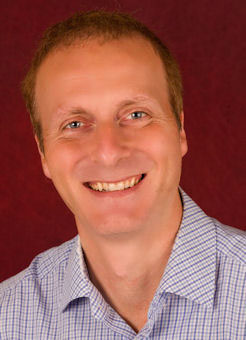 If you, like me, believe every client must be treated as an unique individual, and cannot be dealt with by cookie cutter approaches, then you'll find Uncommon Hypnotherapy hugely beneficial to your therapy work.
The framework of psychology and hypnosis that I teach in this course will help you become a highly flexible therapy practitioner, able to deal creatively with whoever walks through your clinic door.
To your therapeutic success,
Mark Tyrrell
P.S I know this price seems incredibly low for all the resources you'll receive but I want this knowledge to reach as many people as possible. And as always, this course is covered by our rock-solid guarantee. I'll see you in the course!
This course will be open soon. Click here to register to be notified.
Here are some more testimonials from previous students
This course will be open soon. Click here to register to be notified.
Frequently Asked Questions:
This course will be open soon. Click here to register to be notified.