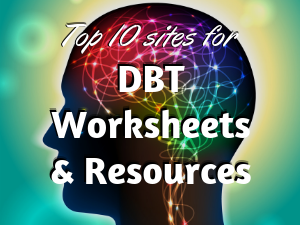 Hi, it's Rosie here, Content Manager at Uncommon Knowledge. Continuing our series of 'Top 10s', which started with 'Top Ten CBT Worksheets', we've put together this piece on DBT. I hope it's useful!
Rosie
Ten of the best websites featuring DBT worksheets
Dialectical behavior therapy (DBT) is one of the most effective therapeutic treatment approaches for issues related to emotional dysregulation1. Focusing on the psychosocial aspects of therapy, DBT emphasizes a collaborative approach, with support for the client and development of skills for dealing with highly charged emotional situations.
DBT was originally created for treating clients diagnosed with borderline personality disorder and struggling with chronic suicidal ideation. But over time, DBT has shown efficacy in the treatment of a range of issues involving dysfunction of emotional regulation and has become the gold standard for treating borderline personality disorder.
Navigating the ocean of resources
As a practitioner, you are probably always on the lookout for clinically sound, cost-effective, easily accessible resources and tools. But Google "DBT worksheets" and you'll get almost a million hits. (I'm not exaggerating!) How do you know what's legit and what is just an attempt to sell you something that may not be clinically sound? And, more importantly, who has time to sift through that many links?
Here's the article you've been waiting for! We've done the searches, sifted through the results, and gathered ten of the best DBT resources out there for information and worksheets. You're sure to find something (probably many things!) you can use to help your clients.
1. The Linehan Institute
You can't talk about DBT without mentioning Dr Marsha Linehan and the Linehan Institute. At the institute's website you will find a number of informative articles and resources for clients, families, and clinicians.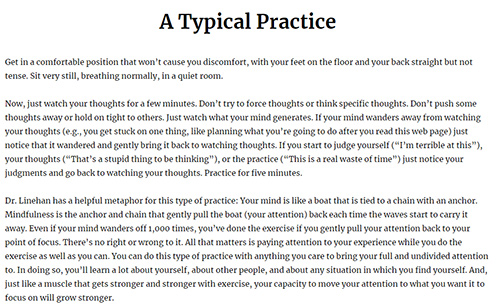 One of the highlights of the site is a free two-hour video that addresses how using the principles of DBT can help teens manage intense feelings. It is a great resource for clinicians and parents to learn how they can help.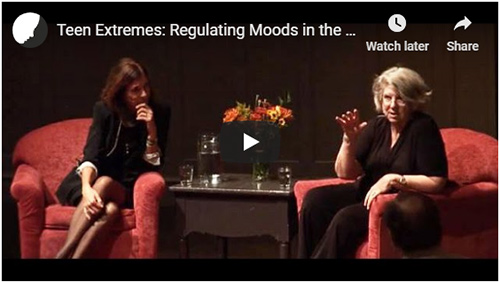 Visit the institute's sister site, Behavioral Tech, for even more information and resources.
2. PsychPoint
PsychPoint is a great mental health resource that offers a large selection of free DBT worksheets for therapists in PDF format. At the time of writing, 29 worksheets are available for download. Topics include:
Distress Tolerance Skills: Radical Acceptance Worksheet
DBT Interpersonal Effectiveness Skills: FAST Worksheet
DBT Interpersonal Effectiveness Skills DEARMAN Worksheet
Emotion Regulation Skills: Opposite Action Worksheet
Emotion Regulation Skills: PLEASE Worksheet.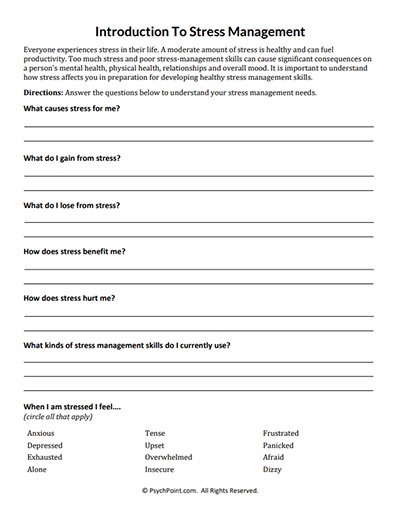 3. Therapist Aid
This website has long been a favorite of therapists, providing a large selection of free, simple-to-use worksheets that are easy to understand and jargon-free. Search for "DBT" and you'll find a range of great worksheets on a variety of topics, including:
DBT Distress Tolerance Skills
DBT Emotion Regulation Skills
The Wise Mind
DBT Mindfulness Skills.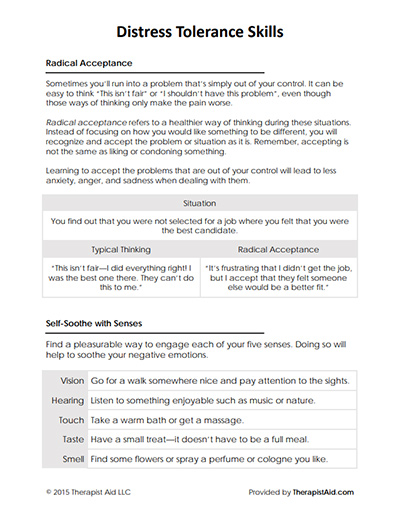 You will also find articles and some very reasonably priced resources for purchase.
4. Positive Psychology Program
You've probably seen this awesome website mentioned in other articles, and for good reason! This site has compiled some of the best resources available for a variety of clinical needs, including, of course, DBT. You may find some overlap with other sites, but the Positive Psychology Program website is one of the most comprehensive resources for tools and information related to the positive, person-centred approach.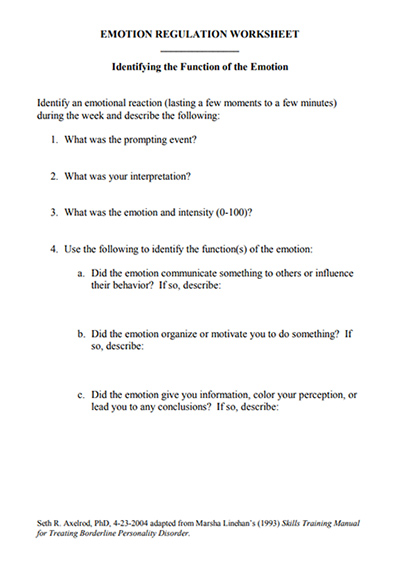 In addition, the Positive Psychology Program offers a free e-book containing exercises that you can use with your clients. When you join their mailing list, you'll also receive additional resources, including free PDFs and downloads.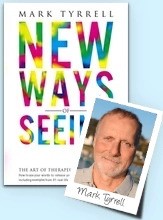 FREE Reframing Book! Just subscribe to my therapy techniques newsletter below.
Download my book on reframing, "New Ways of Seeing", when you subscribe for free email updates
5. DBT Self Help
This interesting website was built by and for people who have experience with or are interested in DBT. Here you will find a variety of tools, such as:
Videos
Diary cards
DBT skills information
Flash cards
Articles
And so much more.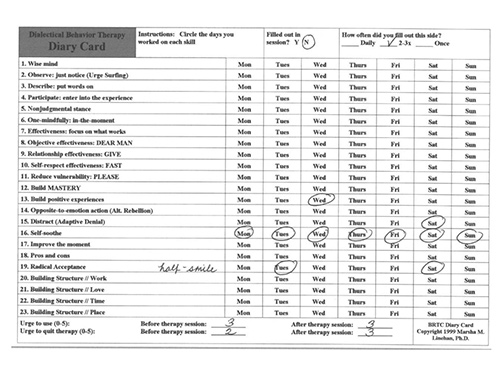 There are also links to a number of other resources that clients may find helpful. This is a great site for your more self-motivated clients to learn more about DBT and how it can be useful in their lives.
6. GetSelfHelp
This is another website that you've probably seen mentioned before for its plethora of CBT-focused resources. Now they've added a DBT-specific section that offers a good overview of DBT and the Wise Mind theory. Here you'll also find a number of free worksheets and educational handouts, such as:
Wise Mind Worksheet
Dealing With Distress Worksheets
Mindfulness
Emotional Regulation.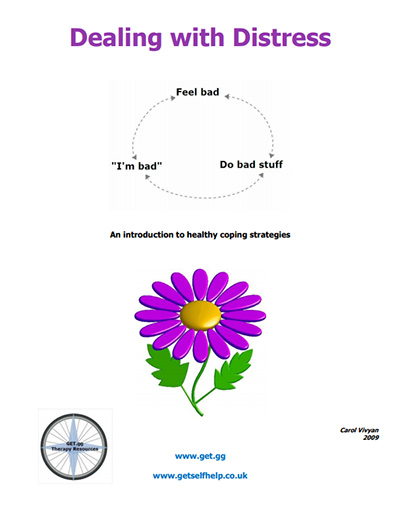 7. Pinterest
Pinterest might not be the first place you think of when you're looking for DBT worksheets. But believe it or not, this site is becoming one of the go-to places for therapists to find all kinds of helpful resources.
When you search for "DBT Worksheets" on Pinterest, you'll find a myriad of pins and some great resources. You may even want to join some Pinterest Groups focused specifically on the types of tools you're looking for. Some groups are more self-help based, while others are aimed at clinicians.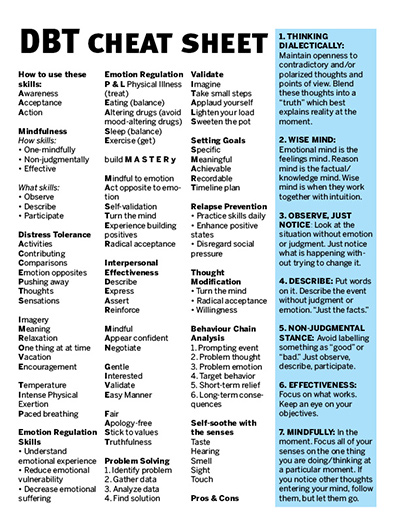 On Pinterest, you're bound to find something that will help your client. And the best part? It's free to use!
8. Psychology Tools
This website offers so many useful resources for both clinicians and self-motivated clients. There are plenty of free self-help tools and information available here, including:
A Guide to Emotions
Thought Records
Symptom Monitoring
Behavioral Activation
And much more.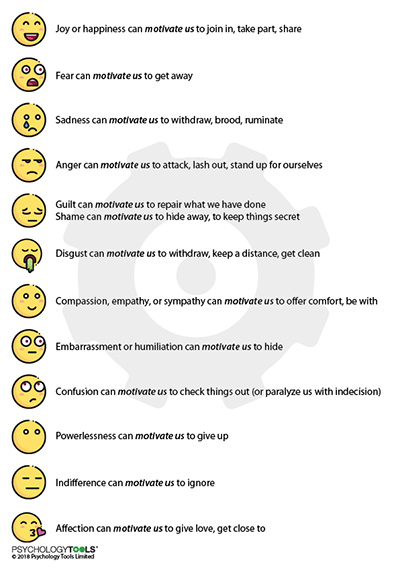 The site also offers a wide assortment of more clinically focused materials, including assessments and worksheets, workbooks, e-books, techniques, and more. Some of these materials are free to use, while others are available to subscribers only. The subscription fee is very reasonable, but if you're not sure just opt for a free trial to see what's available.
9. The Centre for Clinical Interventions (CCI)
This Australian mental health organization has developed a number of DBT-related resources. Free resources available on the website include programs and educational materials on topics such as:
Distress Tolerance/Emotional Regulation
Assertiveness
Interpersonal Effectiveness.
The site also offers a number of workbooks and manuals for clinicians. Some of these are free to download; others are available for a reasonable fee. To start with, it's worth checking out the Distress Tolerance workbook.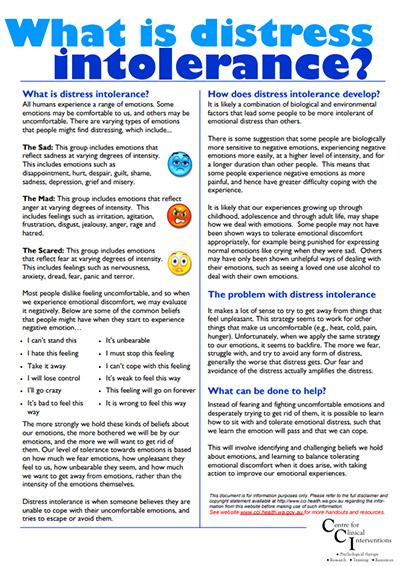 The resources on this site are some of the best out there, and not just for DBT. This is one site you'll want to bookmark, as you will return again and again.
10. Mark Purcell, PsyD
This is a gem of a website. Dr. Purcell is a clinician experienced in the practice of DBT with youth. His website offers an entire section of resources available for professionals. Here you will find an excellent DBT Workbook and sample Diary Card.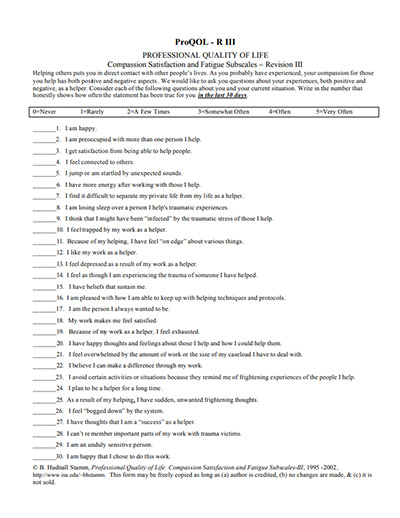 What makes this site a standout are the many PowerPoint presentations available for use by clinicians. You'll find a number of training presentations, including a great overview of the principles and therapeutic strategies of working with youth using DBT. What a great tool for your DBT toolbox!
So, DBT practitioners, there you have it: some of the very best DBT-related resources the internet has to offer. I hope you find this list useful in your practice and helpful for your clients. Of course, you probably have a few of your own little gems that you go to again and again, but if there's one thing I know, it's that you can never have too many great tools in that toolbox!
Check these out and find the ones that work for you. Be well!
Watch Mark conduct live therapy
Hundreds of practitioners are watching Mark Tyrrell conduct therapy with dozens of clients and a multitude of issues in Uncommon Practitioners TV right now. Join them here.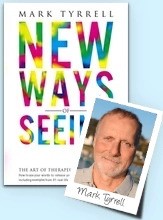 FREE Reframing Book! Just subscribe to my therapy techniques newsletter below.
Download my book on reframing, "New Ways of Seeing", when you subscribe for free email updates
Notes:
Search for more therapy techniques: