Online therapy, sometimes referred to as e-therapy, distance therapy/counselling or tele-therapy, has become an increasingly popular choice for individuals seeking care.
Clients and therapists alike are embracing this new modality because it fits with today's electronic, on-the-go lifestyle. In fact, online therapy is becoming one of the fastest growing areas of therapy and the demand for services is coming from both clients and therapists alike.
But while it opens new possibilities, mastering this new method of communicating with clients can be challenging…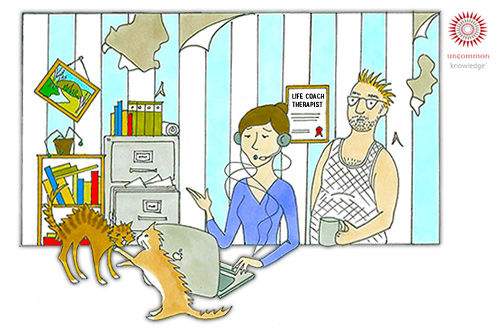 For many practitioners, climbing the steep learning curve can make
online therapy seem daunting
We've developed this guide for therapists, counsellors, and coaches who are considering delivering therapy online, to answer all your questions in one place.
Here's what this guide contains:
So, what is this new frontier and why is it becoming so popular?
Online therapy is convenient. Because it is electronically based, services can be provided anytime or anywhere eliminating the need to drive to an appointment, parking and then being seen in an office.
The cost per session is often significantly lower because of the accessibility and flexibility this mode of service delivery offers.
The increased flexibility makes therapy available to those who may have limited mobility or are geographically isolated. Under-served areas can now receive services not previously available.
This new mode of service delivery is offering therapists a new revenue stream and a new way to reach potential clients previously inaccessible to them.
The low overhead means that therapists can spend more time on service delivery and be more likely to be able to sustain a practice.
Some third party payers are starting to recognize the need and value of electronically-based counselling in some instances.
Some therapists were early adopters and jumped in with both feet. Others have been more hesitant, wanting to understand more about the risks, benefits, and how-to's of such a new way of providing care.
Let's be honest, when many of us were in training, the idea of conducting therapy online was not even an option. Even with the birth of the internet and subsequent availability of real-time online communication (like Skype), the idea of online therapy still evokes some ethical and procedural questions.
Licensing boards have been scrambling to put standards of practice in place and distance counselling training programs are popping up all over the place.
This article is not intended to debate the pros and cons of online therapy. It is clearly not for every therapist or for every client. However, it is a new reality in therapy practice.
This article is intended to pull the curtain back on online therapy and provide the reader with some of the best resources currently out there and a few things to consider.
You, as the therapist, can read, evaluate, and decide what is right for your practice.
What is Online Therapy?
For many therapists, this is the number one question. Online therapy is a relatively new treatment option and one which is only now beginning to get attention in graduate school programs.
For those of us trained before the age of the Internet, it sounds like a whole new treatment universe. And in some ways it is.
Simply put, online therapy is the provision of mental health via the Internet.
These services may be delivered using a variety of electronic mediums including video chatting, texting, emailing or voice messaging. And these services may be provided through any number of systems or apps.
Some services have proprietary systems. Others use traditional web-based services such as Skype, text or designated email.
Studies have found that more and more clients are willing to enter into Internet-based therapy and in fact, may actually be more compliant with that modality than with face-to-face sessions (Day & Schneider, 2002).
What's even more interesting is that text-based therapy may result in even greater compliance and positive therapeutic outcomes (Hull, 2015).
How Do I Get Started?
This is usually the second most common question that therapists have. The truth is you can't just find yourself seated at your desk one day and say, "Hey I think I will try online therapy with this client."
The reason is because the next question will be, "How do I do that?" This is where it can get dicey if you're not prepared.
A quick tour around some of the Internet therapy sites and discussion forums yields this short answer: get some training in providing online therapy. The reason for that is two-fold.
First, you want to make sure you understand the nature of providing this type of therapy and which clients may be suited to this approach. It's not for everyone.
Second, you need to make sure you have the knowledge and expertise, equipment, applications, and security to provide those services. You have to be sure that your Internet-based services meet the privacy and security requirements necessary to avoid a breach of confidentiality and privacy for your client. More on that in a minute.
Another thing to consider is whether or not you have adequate malpractice coverage. Does your current policy cover the provision of online therapy? If you're not sure, then you need to find out. Every policy is different and you may need to add coverage.
One last caveat: before you even attempt to embark on this journey, make sure you check with your licensing board. In general, the provision of distance counselling is dependent upon where you are licensed and/or where the client resides.
For example, if you are licensed in the state of Louisiana, you can provide online therapy but you have to be licensed in the state in which the client resides.
If you are contacted by a client in Texas you may not be able to legally provide online therapy services to him/her.
Your licensing laws may differ. Make sure you do your homework. The last thing you want is to be sanctioned by your licensing board. "I didn't know" is rarely accepted by review boards.
Infographic: What Equipment Do I Need? What Are The Pros And Cons Of Online Therapy?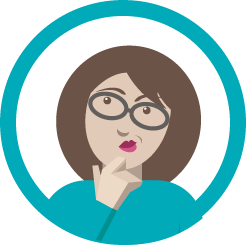 What Equipment Do I Need?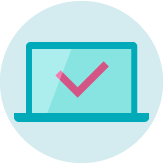 A Reliable, Well-maintained Laptop or Desktop Computer
It's often recommended to avoid using mobile devices when using audio and/or video-based applications so as to maximize audio/visual resolution.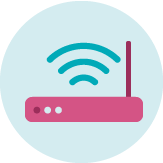 High-speed, Reliable Internet Connection
You don't want to spend the session trying to reconnect or waiting for buffering.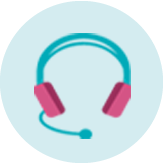 A Good Quality Headset
You want to be able to hear and understand each other well. A handheld device will become uncomfortable quickly in an hour long session.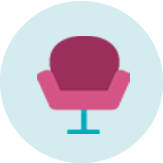 A Quiet, Private Area In Which To Conduct Your Session
Privacy guidelines still apply. You don't want people walking by or overhearing your conversation.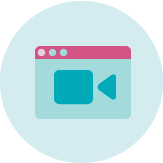 Appropriate Video Or Audio Software
While the types of applications you can use may depend on where you are in the world, the main consideration here is protection of the client's privacy and confidentiality. Not using your electronic media correctly or using the wrong tools can place you in legal and ethical jeopardy and potentially breach the client's confidentiality.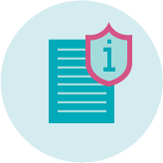 A Formal Policy That Protects Patient Information
You need to lay out exactly how and when technology is to be used and the reasonable safeguards you will take as a therapist to protect the client's electronic patient health information (often referred to as ePHI).
What Are The Pros And Cons Of Online Therapy?
Pros

Low Overhead
Whether you use free applications like Skype or opt for a proprietary application, the relative cost of providing online therapy vs. face-to-face can be significantly less.

Greater Access To Potential Clients
Barriers such as lack of mobility, transportation or geographical isolation are removed. Clients can be "seen" where they are.

Flexibility
Both client and therapist have greater flexibility in scheduling sessions.

Affordability
With lower overhead costs, online sessions may be less expensive than an in-office session.

Variable Communication
Online therapy can offer clients various ways to interact with the therapist. Email, text, voice or video may be used to accommodate the client's communication style and needs.
Cons

Not Being Able To Read The Client
This is one of the issues most often mentioned by distance therapists. When conducting online therapy, it is much more difficult to read behavioral cues and micro expressions that might be more apparent in a face-to-face session. This becomes even more of an issue when using email, text or audio.

It's Not For Every Client
Some clients are not appropriate for online therapy. As tempting as it might be to have a 100% online therapy practice, there will be times when you have to decide to either see a client face-to-face or refer them to someone else. It's important to adequately assess each potential client prior to starting online therapy. This is where your training in this modality is crucial.

Technical Issues
The fact is, technology isn't perfect. There will be times when the Internet will go down or the app won't open. Maintaining good connectivity and equipment will minimize this risk but even the best laid plans are sometimes foiled. However, this con speaks more to the need to have good training and technical skills so that you can competently conduct your online sessions. You don't want to be fumbling around during your session. That becomes detrimental to the client.

Legal and Ethical Issues
Be very careful not to assume that because the Internet is worldwide, standards of practice for Internet-based counselling are too. These issues will largely be determined by your own licensing agency. It's important to know what is accepted and legal practice in your jurisdiction.

Therapist Competency
This falls into the "just because you can doesn't mean you should" category. Just because someone is a licensed therapist doesn't mean they are adequately trained to provide online services. Could they? Probably if their licensing board allows it. Should they? Probably not. Online therapy requires a specific skill set and knowledge. To avoid violating standards of practice and practicing outside of your competency, take time to get adequate training. Your practice will thrive and your clients will benefit from your expertise.
The Definitive Guide to Online Therapy
Why All The Concern About Privacy?
It's generally assumed that if you and a client are video-chatting, it is just the two of you and when the conversation is over it's over.
Well, maybe not. Not all applications are the same and not all provide the same level of privacy with regards to protecting information.
If you take a quick spin around the Internet, you'll find a lot of discussion about encryption and debate about using certain applications for online therapy.
Without getting overly technical, encryption refers to the "conversion of electronic data into another form, called ciphertext, which cannot be easily understood by anyone except authorized parties" (What Is Encryption, 2016).
Essentially what you need to know is whether your application protects your client's information from being accessed inappropriately and without their consent.
As the therapist, it is your responsibility to be sure that whatever technologies you choose meet or exceed privacy requirements for your therapy practice.
In some places, the types of acceptable applications are mandated by regulatory agencies and policies.
For example, in the U.S., applications for use in telemedicine, online therapy and such must meet HIPAA (Health Insurance Portability and Accountability Act of 1996) standards for encryption and privacy.
There has been some debate as to whether the more popular free applications are compliant or not. Those applications may be perfectly fine for your intended use or for your place in the world.
The take away message here is to know your regulatory and licensing requirements before you choose a platform. Again, this is where training can make all the difference for you.
Where Can I Go For More Information?
Now that you know what online therapy is, what you need and what some of the issues are, what's next? More information of course! Depending on where you are in the world, you may have access to training locally. In some places, there are certifications for distance therapists. Here are some of the best resources for more information about becoming a distance therapist, training and certification.
American Distance Counseling Association – ADCA is a professional association for counselors who provide distance counselling. The site has information and links to a number of helpful resources. http://www.adca-online.org/
BetterHelp – provider of online therapy services. This site has good information about the provision of services and offers opportunities to apply to become one of their providers. www.betterhelp.com
Talkspace – provider of online therapy services. This site has a blog about online therapy services, as well as an opportunity to apply to become a provider, alongside over 1,000 professional licensed therapists. www.talkspace.com
Training & Certification
In the US:
Center for Credentialing & Education (NBCC)
CCE offers the Distance Credentialed Counselor (DCC) certification for professional counselors. They maintain a list of approved training providers for the DCC credential.
In the UK:
The Online Therapy Institute
http://onlinetherapyinstitute.com/online-therapy-certification/
The Online Therapy Institute offers certification in cybertherapy. They provide a variety of methods for completing training.
Local Workshops – With the increasing interest in online therapy, workshops are popping up everywhere. Some of the online continuing education providers offer programs on this topic periodically. Online therapy content sessions are also becoming quite popular at professional conferences.
Your licensing board – before proceeding with any significant change, it is always a good idea to check with your licensing board to be sure what you are about to do does not conflict with your practice standards. Some licensing boards moved quickly to adopt standards for online therapy. Others are still early in that process.
We hope you have found the information in this guide useful. Please let us know in the comments below what your experiences with online therapy have been, and feel free to share any advice you may have for other practitioners.
FAQs
Collecting Payments
Insurance
Platforms/Apps
Logistics
Hypnosis
Safety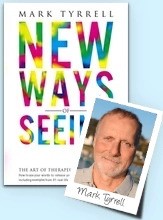 FREE Reframing Book! Just subscribe to my therapy techniques newsletter below.
Download my book on reframing, "New Ways of Seeing", when you subscribe for free email updates
Notes:
References
Day, S. X., & Schneider, P. L. (2002). Psychotherapy using distance technology: A comparison
of face-to-face, video, and audio treatment. Journal of Counseling Psychology, 49(4), 499-
Hull, T. D. (2015, June). A Preliminary Study of Talkspace's Text Based Therapy. Retrieved
January, from http://talkspace.com/online-therapy/wp-content/uploads/2015/06/Talkspace-
What is encryption? – Definition from WhatIs.com. (n.d.). Retrieved April 20, 2016, from
http://searchsecurity.techtarget.com/definition/encryption
Search for more therapy techniques: