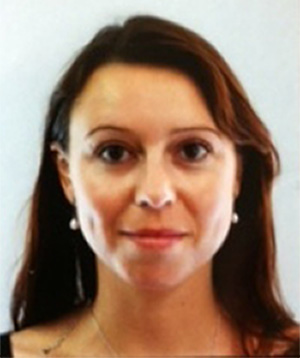 What sort of therapy practitioner are you?
I am a Registered Psychologist in New Zealand and Australia. My specialities are Cognitive Behaviour Therapy (CBT), Acceptance and Commitment Therapy (ACT) and Mindfulness.
Where do you live?
I always have difficulty answering this question…. I spend half of the year living between Australia and New Zealand (between September and March), enjoying the southern hemisphere summer. Then I travel to the United Kingdom in April to enjoy a European Summer. This probably sounds more romantic than it is… I travel back and forth with a load of books, excess baggage and still never seem to have what I want!
How long have you been practicing?
I have been fully qualified for just over 2 years however I have worked in clinical settings for 6+ years.
Do you see clients from home or in a clinic?
I see clients on the World Wide Web. Giving me flexibility of taking my office with me wherever I travel.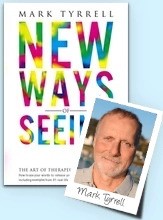 FREE Reframing Book! Just subscribe to my therapy techniques newsletter below.
Download my book on reframing, "New Ways of Seeing", when you subscribe for free email updates
What problems/issues do you treat most frequently?
Common mental health concerns are my bread and butter, depression, anxiety, stress, relationship problems, phobias , work related issues and grief.
What are your biggest frustrations running your practice?
The biggest hurdle I face is the unpredictability of new clients. Some months I am incredibly busy with new enquiries and the next month it dries up altogether. This makes it difficult organise my workload, professional development and service expansion.
What do you find hardest about your daily work?
I find that internet connectivity is probably my biggest daily challenge. I rely on a good internet connection but sometimes this is not possible and it can greatly impact on my work. I always offer clients the option of rescheduling if internet connectivity looks like it will be an issue.
Do you find your professional body supportive and helpful? Do they help you create connections with fellow therapists?
Absolutely yes, professional bodies are mostly very supportive and informative. I belong to a number of different bodies which is very helpful given my travel throughout NZ, Australia and the UK.
How do you balance work and life? Stress management/avoiding burnout…
Fitness is my key to stress management. I absolutely love getting my heart rate up on a long run or centring myself during a quiet yoga practice. Without some form of physical activity I think I would be approaching burnout in no time!
What frustrates you most about the way mental health is dealt with in your country?
In Australia there is government funding available to help people in rural areas to see a GP online or a psychiatrist online sadly though no such funding exists for psychologists. People living in rural and remote areas are at a major disadvantage compared to their urban counterparts. Having grown up in Outback Central Australia this frustrates me and I am hoping that funding will soon become available to give all Australians equal access to effective and appropriate mental health services.
Can you tell us about your most uplifting experience treating a recent client? (anonymously, of course!)
I have worked with a number of individuals who have been so anxious about physically seeking help for their particular concern that they have put it off and put it off. When they found out about our Online Service they have told me this was the tipping point between seeking professional support and battling on by themselves. It is so rewarding to see the positive changes they bring about and then to think that I have helped individuals who would otherwise not normally receive any support at all.
If you would like to be our next Practitioner in Focus, click here and let us know!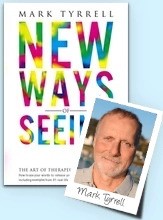 FREE Reframing Book! Just subscribe to my therapy techniques newsletter below.
Download my book on reframing, "New Ways of Seeing", when you subscribe for free email updates
Search for more therapy techniques: