This podcast is the narrated version of my article How to Help the Client Who Doesn't Want Therapy.
Arguing against a reluctant client will push them further away. Follow these reframing tips to help them see the benefits therapy can bring.
In this episode I talk about:
The world on the couch?
"I'm not weak!"
"I'm not crazy!"
What if it gets even worse?
The heavy lady who got heavier
Or watch this episode of the podcast on video below:
Subscribe to Mark Tyrrell's Therapy and Counselling Tips Podcast
Twice a week, Mark reads one of his therapy tips articles and occasionally discusses psychology-related topics.
Listen & Subscribe to Clear Thinking Out Loud here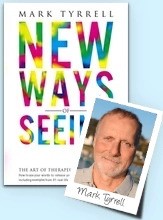 FREE Reframing Book! Just subscribe to my therapy techniques newsletter below.
Download my book on reframing, "New Ways of Seeing", when you subscribe for free email updates