This podcast is the narrated version of my article How to Help Your Client Beat 'Learned Helplessness'.
Feeling helpless when you're not is often a central psychological aspect of depression. Here are some ways you can go about helping your client be more confident in the amount of control they can exert over their situation.
In this episode I talk about:
How to use metaphor to alleviate learned helplessness
Why you should draw out the differences
How to encourage active problem solving in your client
Or watch this episode of the podcast on video below: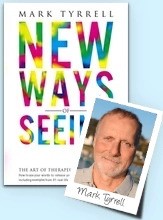 FREE Reframing Book! Just subscribe to my therapy techniques newsletter below.
Download my book on reframing, "New Ways of Seeing", when you subscribe for free email updates