This podcast is the narrated version of my article Why Telling People How Wonderful They Are Isn't Always A Good Idea.
The habit of praising people has got out of hand in recent decades and little attention has been paid to its unintended side-effects. There is a way to praise children that will encourage them and increase their self belief, and a way that is more likely to inhibit them and cause anxiety. The self esteem movement has not tended to distinguish between the two.
In this episode I talk about:
Praise and self esteem
The unintended consequences of excessive praise
The dangers of exceptionalism
Counterproductive results from poorly directed praise
How positive labels can do as much damage as negative ones
How to handle praise elegantly
Or watch this episode of the podcast on video below:
References/Notes:
Can the promise of reward increase creativity? Eisenberger, Robert; Armeli, Stephen; Pretz, Jean. Journal of Personality and Social Psychology, Vol 74(3), Mar 1998, 704-714.
The Perils and Promises of Praise. Carol Dweck. Educational Leadership, October 2007 | Volume 65 | Number 2 Early Intervention at Every Age. Pages 34-39.
Subscribe to Mark Tyrrell's Therapy and Counselling Tips Podcast
Twice a week, Mark reads one of his therapy tips articles and occasionally discusses psychology-related topics.
Listen & Subscribe to Clear Thinking Out Loud here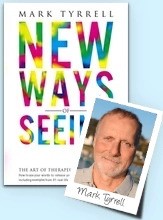 FREE Reframing Book! Just subscribe to my therapy techniques newsletter below.
Download my book on reframing, "New Ways of Seeing", when you subscribe for free email updates