This podcast is the narrated version of my article 3 Techniques For Treating Jealousy.
A jealous person can make life miserable not only for their partner, but for themselves.
In this episode I talk about:
So just what is jealousy, exactly?
Why, in this case, it's a good idea to 'explore the past'
How to help your client separate past from present
How to encourage the 'good' use of the imagination
Or watch this episode of the podcast on video below: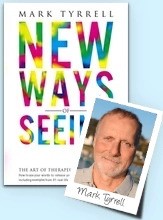 FREE Reframing Book! Just subscribe to my therapy techniques newsletter below.
Download my book on reframing, "New Ways of Seeing", when you subscribe for free email updates