This podcast is the narrated version of my article 3 Instantly Calming CBT Techniques For Anxiety.
When treating less severe anxiety conditions, CBT techniques can be useful when used with approaches that work directly to calm the emotions. These are 3 simple ways we can help the client take back control.
In this episode I talk about:
The shaky theory of changing thoughts to change feelings
CBT technique 1: Focus on how the feelings will change
CBT technique 2: Chew it over and act normal
CBT technique 3: Catch the underlying assumption and chase down logical conclusions
Or watch this episode of the podcast on video below:
References/Notes:
http://www.busmanagement.com/issue-16/what-was-i-thinking-handling-the-hijack/
http://ieeexplore.ieee.org/xpl/login.jsp?tp=&arnumber=6790306&url=http%3A%2F%2Fieeexplore.ieee.org%2Fxpls%2Fabs_all.jsp%3Farnumber%3D6790306
Subscribe to Mark Tyrrell's Therapy and Counselling Tips Podcast
Twice a week, Mark reads one of his therapy tips articles and occasionally discusses psychology-related topics.
Listen & Subscribe to Clear Thinking Out Loud here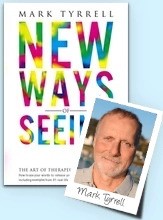 FREE Reframing Book! Just subscribe to my therapy techniques newsletter below.
Download my book on reframing, "New Ways of Seeing", when you subscribe for free email updates