Naomi Taylor is a counsellor, hypnotherapist, and parenting advisor from Saigon, Vietnam.
How long have you been practising?
10+ years.
What sort of practitioner are you?
Integrative.
Do you see clients from home or in a clinic?
Within my home in a room dedicated solely to therapy.
What problems/issues do you treat most frequently?
Relationship related issues, as I live overseas I tend to see mainly expats and this often involves working with those who are struggling with adjustment to being in a new country or planning to return to their home country, parenting related issues, eating behaviours, stopping smoking, stress, extramarital affairs.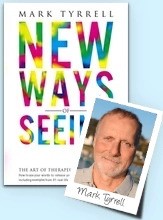 FREE Reframing Book! Just subscribe to my therapy techniques newsletter below.
Download my book on reframing, "New Ways of Seeing", when you subscribe for free email updates
What are your biggest frustrations running your practice?
I live in a fairly remote area that taxis find difficult to find. I realize that this sounds a little pathetic, but as I live in Vietnam taxis are the most common form of transport for foreigners. Amongst the local culture, counselling is still somewhat of a taboo, so I have experienced some younger Vietnamese reaching out to me for support and wanting to ensure that no one in my compound where I live sees them coming in to see me.
What do you find hardest about your daily work?
Actually, there is not much I find hard about my day-to-day work, other than being a lone worker can at times be a little isolating. I have always worked in private practice and for an employer (usually a school), so I now find it quite a luxury being able to work for myself and manage my own schedule. Being new to Vietnam, I have not yet established myself within a network of practitioners as I had done in China, where I was previously living.
Do you find your professional body supportive and helpful? Do they help you create connections with fellow therapists?
I am an accredited member of the BACP; they do not offer much support to their overseas members, though I was asked to write an article for them, which featured on page 4 of the September 2015 edition of Therapy Today.
What training have you done that has really helped you in your therapy work?
Oh, my. Well, without wanting to sound like I am sucking up to you, I did find the Rewind Technique amazing. I had taken the course back in 2008 with Joe Griffin, but I just never had the confidence back then to use it. I also trained in hypnotherapy last year to add to my skills set as a counsellor and this has really transformed what I offer to clients – they love it!
How do you balance work and life?
I have the luxury of living in Vietnam – sunshine every day, an amazing swimming pool in my compound, and delicious food! When the going gets tough, then a dip in the pool is often a way to de-stress!
What frustrates you most about the way mental health is dealt with in your country?
As far as I can see, Vietnam is still catching up with how the Western world views mental health. It looks like things are changing, but this will be a slow process. When I lived in China and Indonesia, it was pretty much the same.
Can you tell us about your most uplifting experience treating a recent client? (anonymously of course!)
Actually, just today I had a client who has expressed previously that they are skeptical about hypnotherapy. At the end of their counselling session today, they mentioned how sometimes it feels hard to go from being in the therapeutic mind and sharing about feelings, etc. to then having to go out the door and ride their Vespa back home through the crazy traffic. I suggested a little relaxation exercise at the end of the session to make the transition more gentle. The client was unsure, concerned about using up my time, so I said that it was my invite for them to join me in 60 seconds of relaxation – they laughed and then accepted. Afterwards, they asked, "You do hypnosis, right?" I replied and then they asked whether we could work on some public speaking difficulties the following week using hypnosis!
You can visit Naomi's website here to learn more about her work.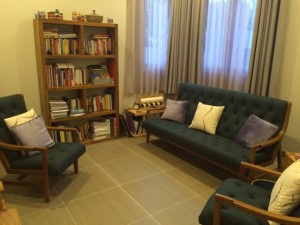 Pictured above: Naomi's therapy room.
If you would like to be our next Practitioner in Focus, click here and let us know!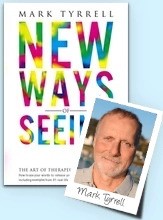 FREE Reframing Book! Just subscribe to my therapy techniques newsletter below.
Download my book on reframing, "New Ways of Seeing", when you subscribe for free email updates
Search for more therapy techniques: