(Click Play above to learn more about Uncommon Practitioners TV or continue reading below.)
What is Uncommon Practitioners TV?
Uncommon Practitioners TV (or UPTV for short) is a unique resource for practitioners of all persuasions to see videos of Mark Tyrrell treating clients using a range of therapeutic approaches. Uncommon Practitioners TV makes continuing professional development easy and enjoyable. Click play on the video above for a quick overview.
What sort of approaches do the videos show?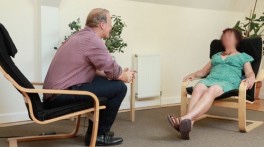 The Uncommon Knowledge approach to psychotherapy is fundamentally solution focused, brief therapy with CBT and hypnosis used liberally as tools. You will find examples of the following techniques in the live therapy videos: goal setting, hypnotic language, hypnotic phenomena, inductions, information gathering, miscellaneous techniques, reframing, resource location and amplification, solution focused questions, stories and metaphors, utilisation.
The approaches you will see incorporate techniques from Brief Solution Focused Therapy, Clinical Hypnotherapy, Cognitive Behavioural Therapy, Interpersonal Therapy, Human Givens Therapy, Person-Centred Counselling, Coaching and many other schools of therapy.
What's inside Uncommon Practitioners TV?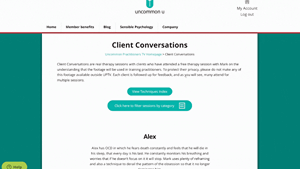 138 Live Client Sessions – video sessions (most an hour long) featuring real clients with a variety of issues including depression, panic attacks, generalized anxiety, PTSD.  The videos are subtitled with insights into important strategies and techniques.  At least one new Client Conversation Session is added per month.  You can find the session you need by filtering the videos by issues addressed.
126 Client Commentaries – the two founders of Uncommon Knowledge discuss each client session to give you a higher level view of the therapy.  At least one new Client Commentary is added per month.
103 Technique Demonstrations – each 2-5 minutes long, these videos are scripted sessions demonstrating specific techniques.
Instant answers to your questions – although you can put your questions to Mark directly on the monthly Q&A, sometimes you need an answer quickly. This is where our new digital assistant comes in. Trained on all Mark's training materials – over 1 million words created over 20+ years – this system will give you instant answers to your therapy questions right when you need them.
Special cross-referenced Techniques Index – so you can find demonstrations from the live client sessions of a specific technique easily.
Highlights emails – an email from Mark every few days, drawing your attention to a particular aspect of a client's treatment and giving you additional perspectives and ideas.
10% off – all Uncommon Practitioners courses. Our courses only open periodically, but membership of Uncommon Practitioners TV means you can join at any time, and get 10% off the course fee.
176.5 CPD hours inside right now, with more added every month.
Monthly Live Question & Answer Session with Mark join your fellow Uncommon Practitioners to ask Mark questions about a particular client session, a client you need help with, or anything else therapy-related.  You can ask your question live on the call or submit it beforehand, and if you can't make the live session, recordings are available to download the following day (in mp3 format). You'll also have full access to an archive of over 80 Q&A calls, each around 1 hour in length, from previous months, along with a note of all the questions asked.
The certificated Uncommon Psychotherapy course! (see below for more details).
Access to the Uncommon Practitioners Private Facebook Group where you can chat with like-minded practitioners, get support, discuss cases or just share your latest beautiful photo.
Some of the Issues You'll See Treated in the 138 Live Client Videos
When you join, you will have immediate access to 138 live client videos, most of them around an hour long. Some clients are seen for a single session, some for multiple sessions. A synopsis of some of the client's situations follows: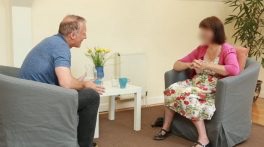 Client 1 needs help managing her worries, which stem from her 13 year old stepdaughter who is unruly and aggressive and insulting toward her. Although being a target of abuse is unpleasant for her, she worries about the welfare of the girl more than for herself. She has been feeling quite alone especially as she doesn't always feel in alignment with her partner over his daughter. She wants help in "switching off" these worries enough so she can sleep better at night. Mark locates resourceful feelings and experiences in her life and works to link these feelings to her night time sleeping.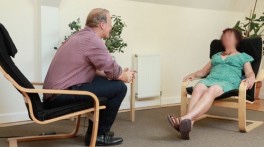 Client 2 feels overwhelmed by her life in this first session. So many stresses threaten to overwhelm her, blocking the completion of some primal needs. Although relatively young, she describes how she had suffered a stroke and stress may have been a contributor. She needs to find a way to slow down as during this first session she, as Mark points out to her, is talking like a horse racing commentator. Mark works to break down all this content to set an initial goal and make a difference quickly. Because she had told Mark emphatically (before filming) that hypnosis hadn't worked for her in the past Mark seeks to reframe her perception of hypnosis not as merely a therapy tool but as a central aspect of what it means to be human.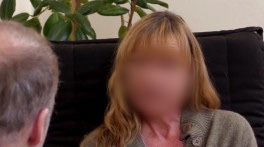 Client 3 ostensibly comes for helping quitting smoking but it soon becomes clear she needs help to calm down, regroup and de-stress after a very tough six months. In this session Mark simply helps her feel relaxed so she can stop shaking and feel more optimistic about her future. Mark makes some more suggestions regarding smoking but primarily the focus of the session is to give her some hope that things can improve and that she can feel physically and mentally better.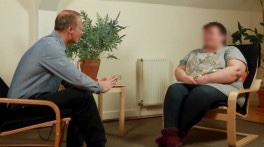 Client 4 is a single mother, 24 stone and diabetic, and the main carer for her 21 year old autistic daughter. She also has a 15 yr old daughter and two older estranged children. In this first session she tells Mark she is depressed and anxious but wants help dealing with her anxieties first. She has a profound fear of parking her car in public places because of the feeling that she might have to make a quick getaway. She links this to the lingering effects of a violent relationship. She also has anxiety around hearing ambulance sirens and fearing her 15 year old daughter must have been injured or worse. She also tell Mark how she wants help to lose weight.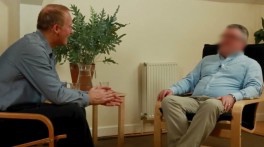 Client 5 has come for help wanting to overcome the trauma of being wrongly accused of historical child abuse. Mark discovers that he is an extremely able hypnotic subject and uses a conversational hypnotic induction with him in the session. Mark helps him overcome traumatic memories of being accused. This video also demonstrates many other fruitful examples of conversational hypnosis, reframing, solution focussed questioning, rapport building and resource location.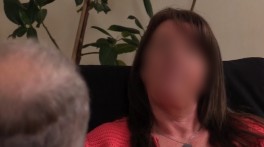 Client 6 has lost confidence in herself and her body. She describes how her mother died and how that since, she has been suffering from flashbacks of seeing her mother in the hospital. She is quite depressed and has become socially withdrawn. She feels guilty over not seeing her father as much as she would like because he lives so far away. Mark works to help overcome the PTSD in this session and also employs age progression and reframing.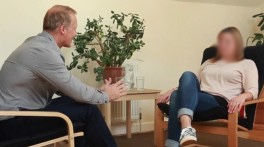 Client 7 comes for help with panic attacks. Mark had helped her stop smoking 16 years before and she now needs help to stop the 10 panic attacks a day she's been having for many years. She tells Mark about the first time she can recall having one years before when having to visit her estranged father. Mark encourages her to step outside of the panic. He reframes panic as wasteful energy expenditure and deeply hypnotises her so she can evoke a preferred future. Many weeks after the session Mark receives an email from her saying she hasn't had any panic attacks since the session.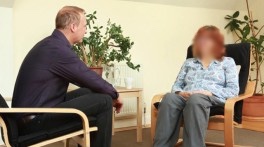 Client 8 needs help to overcome severe anxiety she felt when training in a hospital as part of her midwifery course. Such is the severity of her fear she had to stop the course and take a year out but she's determined to go back to the course feeling calm and confident. She describes the nervous breakdown she had after the birth of her own son 10 years before. The anxiety is only in the hospital setting and was not manifesting in the academic university setting. Together, Mark and his client focus on goals. Mark locates some of her personal resources and induces hypnosis indirectly. She experiences the hypnotic phenomena of arm levitation during the session and Mark links this to her feeling calmer during those times in the hospital training setting.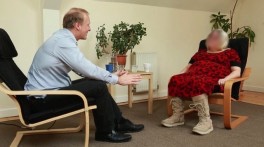 Client 9 suffers panic attacks and low self esteem after having escaped a violent relationship. Her father had also gone missing and been washed up after having drowned. Mark seeks to deal with the panic attacks in this first session. Using solution focussed, goal oriented language, Mark seeks to externalise the panic attacks from who she really is and finds resources she can use to help her leave panic behind. Mark describes everyday experiences of dissociation to start the process of hypnotic dissociation in herself. During hypnotic trance Mark tells her a therapeutic metaphorical story relating to fear.
That is a synopsis of only 9 out of the 67 individual clients seen inside Uncommon Practitioners TV. You can see summaries of all the Client Conversations currently available inside UPTV here.
What are Technique Demonstration Videos?
As soon as you join you'll also have instant access to 103 Technique Demonstrations.  These are scripted sessions filmed with actors which makes it possible to clearly demonstrate specific techniques.  Articles written by Mark are included which relate to each video (or series of videos) – this helps set the videos in context and provide background information.  The demonstrations are split into different topics – client motivation, depression treatment, hypnotherapy techniques and psychotherapy techniques.
Watch a sample Technique Demonstration video below to see how they work:
This Technique Demonstration and 102 others are all available immediately inside Uncommon Practitioners TV.
BONUS: The Uncommon Psychotherapy Course
Boost your therapeutic confidence, remove complexity and create clarity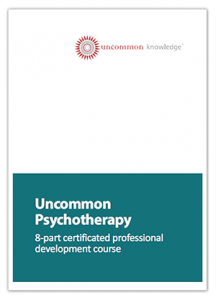 The Uncommon Psychotherapy course was originally planned as one of our suite of courses, but at the last minute the author Mark Tyrrell decided to put it into UPTV as a bonus. This came as quite a surprise to the rest of the team as the course took him hundreds of hours to create, and he recorded 25 videos and literally wrote a book creating it.
Uncommon Psychotherapy is the box that holds the tools of our other courses. It's the background psychology we use at a deeper level; it's about simplifying psychotherapy and removing confusion and complexity so that you as a practitioner have a fundamental, simplifying model of what people need to be healthy and happy, and some new tools to help them get there.
When you first join Uncommon Practitioners TV you will have access to the Introduction and Module 1 of the course. The remaining Modules will be released to you over the coming weeks, ensuring you don't get swamped.
Your Certificate and Website Badge
Once you've completed all the course tests, we'll send you a certificate, confirmation of 27 CPD earned and give you a badge to put on your website.
Read testimonials for the Uncommon Psychotherapy course here
How do I access Uncommon Practitioners TV?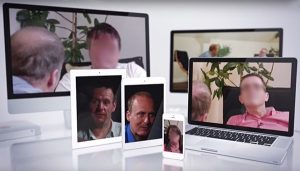 Once you've joined you'll be sent your login details for Uncommon U, our online training center, accessible through any internet browser or our free Uncommon U app.
Within this private login area, you have immediate access to UPTV and the introduction and first module of the Uncommon Psychotherapy course, as well as a discussion area (known as the Buddy Up Group) to chat about techniques, clients or arrange a meet up with your fellow delegates.
Frequently Asked Questions
1. Does membership give access to all the content, or do I have to pay to view some?
Your membership gives you access to all the content in UPTV, plus an extra benefit of giving you 10% off any of our Uncommon Practitioner courses. The only content you won't have full access to straight away is the full Uncommon Psychotherapy course (sections are released every 2 days) but you won't have to pay any extra for it.
2. What sort of therapy is shown in the videos?
The approaches you will see incorporate techniques from Brief Solution Focused Therapy, Clinical Hypnotherapy, Cognitive Behavioural Therapy, Interpersonal Therapy, Human Givens Therapy, Person-Centred Counselling, Coaching and many other schools of therapy.
We've created a Techniques Index in UPTV that shows you where you can find examples of the following techniques in the Client Conversation videos: goal setting, hypnotic language, hypnotic phenomena, inductions, information gathering, miscellaneous techniques, reframing, resource location and amplification, solution focused questions, stories and metaphors, utilisation.
3. What type of practitioner is UPTV valuable for?
UPTV is for everyone who is in the position of helping other people not just overcome emotional difficulties, but also in working towards helping people realise goals and aspirations.
Members enjoying watching real therapy sessions inside UPTV include counsellors, psychotherapists from all different disciplines, psychologists, hypnotherapists, life coaches, social workers and doctors, plus a myriad of others.
Now you may not have had the chance to observe actual therapy being done with real clients since your training and, if you're not training right now, that might have been a while ago.  So just for the fact that it's great to keep inspired by watching therapy being done and that learning through observation is the best form of professional development for many, then certainty UPTV is a great resource for all "people helpers" of all kinds.
4. How often is new content added?
New content is added every month (at least one new Client Conversation video and at least one new Client Commentary).
Testimonials from our Uncommon Practitioners TV members