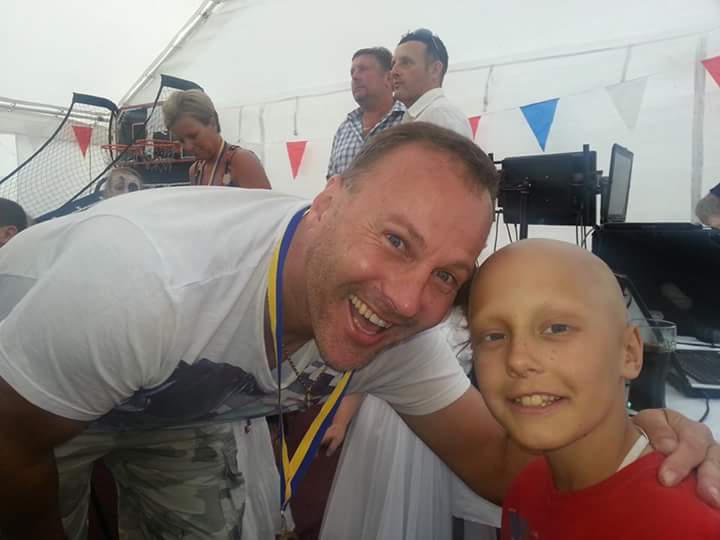 Mark Marsland is a hypnotherapist, life and sports coach, and motivational speaker from Lincoln, England.
How long have you been practising?
I originally qualified in 1988 at the tender age of 21 (I believe at that time the youngest ever practising therapist) with The Institute of Hypnosis and Parapsychology London. This was a good organization, I believe ahead of its time, where coursework was backed up with four days' placement with two practitioners, much as student doctors do today.
I did my training with two female therapists in Hull and Harrogate. This should be a part of a training curriculum today; it was incredibly helpful and insightful. I requalified again in 2013 through Chrysalis and Notts University, feeling that practice had moved on considerably and I would be doing myself and clients an injustice just stepping back in again.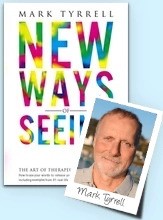 FREE Reframing Book! Just subscribe to my therapy techniques newsletter below.
Download my book on reframing, "New Ways of Seeing", when you subscribe for free email updates
Do you see clients from home or in a clinic?
Currently, from home. But I am not sure this is healthy practice and will be looking to find a room away from home. I think it's good to have that separation, especially for men, who can get a little distracted! ;-)
What problems/issues do you treat most frequently?
I have treated lots of conditions with great success: phobias, from spiders to ladybirds and buttons; trauma; smoking; psoriasis; stress anxiety; weight loss; sports improvement; and mental blocks. Presently, trauma and anxiety make up the majority of problems presenting.
What are your biggest frustrations running your practice?
This is difficult, as I am right at the beginning of that journey again. I used to leaflet drop before in different areas with hits of 5-10,000 leaflets. This brought in a steady stream of clients and enquiries from an A5, four-sided, very in-depth leaflet that I purchased through IHPL.
I would envisage getting your website right would be the major first job, as this will be your window to the world. Looking at local therapists and making sure you really stand out and linking this with Facebook, Twitter, YouTube, and other resources will be a priority. I think video is the new advertising media and will be focusing on this very strongly. I also think affiliating with excellent partners like yourself and then offering a bespoke service and my own products or maybe creating some with you would be very helpful! ;-)
Do you find your professional body supportive and helpful? Do they help you create connections with fellow therapists?
I am not currently with a professional body, but I am looking to connect with one again now. I was previously with the National Hypnotherapy Society, but did not feel supported.
I would be grateful for other people's views on who they trust, etc. I would be looking for monthly supervision or meet ups with fellow practitioners and believe I would need to be supervised again with whichever body I am with. I would also think the National Register of Hypnotherapists would be helpful, but not sure, so any advice is very welcome for best practice and insurance purposes. I think Uncommon Knowledge is a great resource and place to connect so thanks for having me!
How do you balance work and life?
I try to exercise every day. This can take many forms: gym, cycling, running, swimming, or a mix of those. I like to walk my dog two times a day and sit by my lake where I feed the carp, which is very therapeutic, on my 'bench of contemplation'. I think it's also important to put special time aside weekly for friends and family and to de-stress between clients with self-hypnosis and mindfulness.
What frustrates you most about the way mental health is dealt with in your country?
I find the whole mental health issue very frustrating. I think too many times drugs are being prescribed and this only muddies the water in most cases and does not tackle the root causes of what's driving a person's anxiety or depression. No real education is given on basic human needs or a clear structured program offered there and then to that person in need. Patients are often referred to talking therapies where trauma and anxiety is actually increased, relived, or pushed deeper into the subconscious, exacerbating instead of helping their condition.
What frustrates me also is that I was encouraged to steer clear of depressed clients where the focus at UP is to embrace them. Hypnotherapy can and does play a huge role in helping people with depression and should be a first port of call before medication is prescribed at that crucial first meeting. I am very passionate about focusing on this with my practice, through free seminars and workshops, etc., as well as letting local surgeries know I am here and, after discussion, hopefully getting their support so I can place UP posters and info in there. Also encouraging my clients to tell their doctors about the incredible work we have done and do is a must, too!…There you go…rant over! ;-)
Can you tell us about your most uplifting experience treating a recent client? (anonymously of course!)
I have seen great magic happen through hypnotherapy from John – an overweight, closeted gay smoker who had a fear of water – shedding four stone, being fiercely proud of his sexuality, giving up cigarettes for good, embracing fitness and good healthy balanced nutrition, and learning to swim like a fish with a real love of water.
To another client who had suffered with psoriasis for 50 years, who just wanted to take his shirt off in the sun and go swimming. He came to me, a last resort after trying every other cream/pill and possibility as so many do. We reduced the worst patch down to the size of a ten-pence piece on his elbow, the only reminder left that he had ever had it after discovering when it had started as a 12-year-old boy and why. The letter he wrote me was beautiful; I read it with humbling tears rolling down my cheeks, how blessed was I to do this life-changing work with him.
More recently, the case that follows really stands out. Again, this lady had lived with the trauma for 30 years after it had ceased. I feel very privileged and blessed to have been the man who lifted the lid of her box and let the light back in. As therapists, we truly are capable of weaving great and powerful life changing magic in the world…now, ain't that a wonderment! ;-)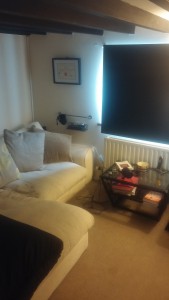 Pictured above: Mark's therapy room.
If you would like to be our next Practitioner in Focus, click here and let us know!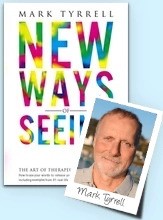 FREE Reframing Book! Just subscribe to my therapy techniques newsletter below.
Download my book on reframing, "New Ways of Seeing", when you subscribe for free email updates
Search for more therapy techniques: