Yes, send me free therapy techniques!
If you are a practitioner any persuasion; counsellor, psychotherapist, hypnotherapist, life coach, bodyworker, in fact anyone who works in the helping professions, you will glean valuable, actionable ideas, tips and techniques from Clear Thinking.
Join over 55,406 subscribers receiving articles on topics such as depression, anxiety, OCD, PTSD and more. All delivered to you on a weekly basis as a short, punchy article.
You will also receive video presentations, live therapy footage and subscriber-only offers for our training courses.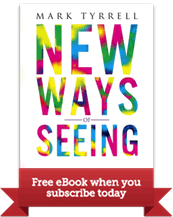 Subscribe to our free therapy techniques newsletter today and you will be sent my reframing eBook New Ways of Seeing  right away!
Yes, send me free therapy techniques!
About the author, Mark Tyrrell
"Psychology is my passion. I've been a psychotherapist trainer since 1998, specializing in brief, solution focused approaches. I now teach practitioners all over the world via our online courses and occasionally, from the podium. I hope I'll be able to welcome you to Uncommon Practitioners when you subscribe to Clear Thinking!" – Mark