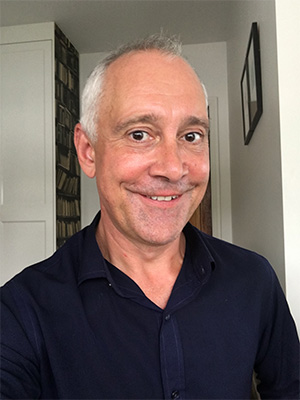 Clive Girdham is a clinical hypnotherapist from Sydney, Australia.
How long have you been practicing?
Five years, part-time as I also have a full time job in a different industry.
Do you see clients from home or in a clinic?
Initially, I saw clients at home but then I rented a room in a holistic health clinic before moving into a professional therapy room I share with two psychologists. It's very close to my home.
What problems/issues do you treat most frequently?
I originally trained in smoking cessation only. This was rather limiting, as I had no idea how to help people with anxiety, depression, etc. These days, after a lot of further study, I target depression and anxiety. However, I still find smokers are a constant source of income.
What are your biggest frustrations running your practice?
Generally, not many. However, no shows are annoying, especially if I've already booked the room. By targeting depression, I do find many potential clients lack the motivation to actually make the initial booking.
What do you find hardest about your daily work?
I used to have to move my rather nice recliner chair around between offices, which was physically demanding, but that's no longer a problem in my new office. To be honest, the hardest part is keeping the paperwork in order. It's a bit of a chore, but I've simplified it by immediately scanning into Evernote and using the iPad's dictation capability to create a quick session note.
Do you find your professional body supportive and helpful? Do they help you create connections with fellow therapists?
I'm a member of the Australian Hypnotherapy Association. I find them very proactive with workshops. We have to undertake clinical supervision to retain membership as well as CPD, so they do enforce a good discipline. Regarding other therapists, a couple of years ago I completed a diploma course and there are five of us who stay in weekly contact via email and are part of the same supervision group.
How do you balance work and life?
I love walking and cycling and exercise is an integral part of my life, having a dog that needs walking helps a lot. To be honest, I'm able to compartmentalise the clinic life from home life.
What frustrates you most about the way mental health is dealt with in your country?
Australia is actually very well supported in the area of mental health, specifically youth mental health. Australia has a very high suicide rate per capita. I'm actually training as a Crisis Support Worker for Lifeline. I get frustrated with GPs prescribing medication and not following up; I see so many people who have been on "madication" for years and just phone the GP for a repeat script.
Can you tell us about your most uplifting experience treating a recent client? (anonymously of course!)
When I originally started out with smoking cessation, I was working for free with a friend. At that time, I knew nothing about depression, anxiety, or addictions. After the fourth session, they did quit but then started doing high anxiety and depression, self medicating on vodka and indulging in drugs. At the time, the person was also unemployed, so all the Human Givens were falling apart. After many sessions/chats, what we have now is a high functioning, fully employed person who is really enjoying life and back to their old self. From what I know from both Uncommon Knowledge and The Human Givens, this stuff really works.
You can visit Clive's website here.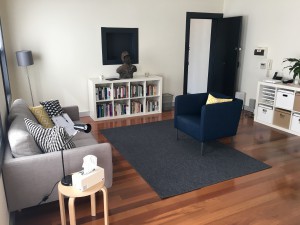 Pictured above: Clive Girdham's therapy room.
Say hi to Clive in the comments section!
Would you like to be our next Practitioner in Focus?
If you would like to be our next Practitioner in Focus, click here and let us know!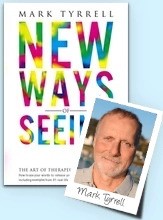 FREE Reframing Book! Just subscribe to my therapy techniques newsletter below.
Download my book on reframing, "New Ways of Seeing", when you subscribe for free email updates
Search for more therapy techniques: