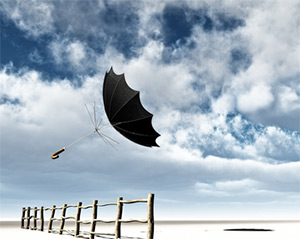 "People are always blaming their circumstances for what they are. I don't believe in circumstances. The people who get on in this world are the people who get up and look for the circumstances they want, and, if they can't find them, make them."
— George Bernard Shaw
Bitter and scowling, her face was a clenched fist.
"My life has been totally f*cked up by them!"
Polly's parents hadn't been perfect from what I could hear. But who is? Were they really the abusive monsters she was making them out to be?
Not at all. As I asked Polly about them, I could find no evidence. They were well meaning. They had supported her both materially and in her life decisions ever since she was a little girl. They had always been kind and never abused her in any way.
Although, of course, nowadays the term 'abuse' can be stretched beyond recognition to cover anything we might not quite like.
And they were still, in many ways, supporting her in her early thirties. Although she now had her own apartment, Polly had told me pre-emptively to bill her parents for this session.
So where were all these anti-parent feelings coming from?
Who's responsible!
"My therapist told me my parents are responsible for my lack of fulfilment! I always wanted to be a writer or actor but they pressured me into getting a 'sensible career' that doesn't fulfil me! We talked about their lack of support amounting to a kind of abuse. I find it hard to forgive them!"
As I listened to Polly's woes I got the sense she was rolling out a litany of all the injustices and slights she'd ever received. And not just from her parents, but from everyone.
I heard about friends who had not supported her enough during troubled relationships with men, boyfriends who had not been attentive enough, employers who hadn't recognized her true worth. But it went further than that.
Her unhappiness was the fault of the government, her family, society. Even the weather was against her! She recounted peevishly how she'd tried to run fitness classes in the local park the year before but the weather had "ruined" it.
"What about your therapist?" I asked, wondering how she'd ended up here with me.
"He suggested I was the one that needed to change! He is now most definitely my ex-therapist!" I started to feel my options running away. A rich lake of therapeutic possibility rapidly draining into quagmire before my eyes.
Make no mistake, Polly was suffering. But what was she hoping to get out of therapy? Did she expect me to help her vanquish her life's saboteurs?
Was I to agree with her that she didn't need to change, but the world and everyone in it did? How did she think I was going to help them change when she was the one here for therapy?
The trouble is if we just hang around waiting for the 'workplace' to change, the 'shift' ends and before we know it we're pushing up daisies.
And yes, we have to be on our client's side… but what do we do when working with them is actually working against their real interests?
Swallowing the poison of blame
So often as practitioners we need to help our clients assign causation realistically, with greater perspective. Wisdom, self-knowledge and knowledge of other people always comes about through a widening of context. That's why conversational reframing is such a vital skill.
Wisdom, self-knowledge and knowledge of other people comes about through a widening of context
Click To Tweet
Finding someone to blame (and then blaming them) may give us a sensation of having solved a problem when really we haven't understood cause and effect at all.
Sure, anger and self-righteousness can be exciting feelings, but we mustn't become so hooked on that excitement that we become unable to see more subtle shades of cause and effect.
I'm not sure how much Polly's previous therapist had helped. Sometimes therapy may, if we are not careful, actually increase feelings of powerlessness. Here's why.
Therapeutic blind alleys
Finding causes for current client unhappiness has been a bit of a therapeutic mania. The trouble is that what should be considered a 'possible contributing factor' can get simplistically whittled down into 'the cause', which, in turn, can so easily morph into blame.
When Polly's previous therapist had suggested that her parents were to blame for her imperfect life, she'd succumbed to the seduction of the idea all too readily – and her relationship with her parents had deteriorated rapidly. A valuable emotional resource damaged.
Her parents were decent people, and Polly angrily blaming them didn't help them or herself.
To say people are at fault is to state the obvious. People have faults. If my life isn't how I imagined it'd turn out, I could blame my parents, or the culture. But why not take it a step further? I could blame my parents' parents, or the culture they were conditioned by. Where does it end?
This is not to say that clients should never blame their present suffering on terrible treatment from others when this is obviously the case. Some clients blame others because they understand that others really were responsible for what happened to them.
Blame can be justified. And if it is, then our role is to help such clients no longer feel all consumed and overwhelmed by it.
In other cases, we may need to help our clients heal from trauma so they no longer have to carry the burden of blame with them.
And we do need to realistically help our clients avoid excessive self-blame, because overly internalizing negative experiences, feeling totally or mainly to blame for complex occurrences, is a habit of mind that so often tracks along with low self-esteem and depression.
But excessive blaming of others – seeing causes as perpetuated always from outside sources – is also depressing and damaging to self-esteem, for a really simple reason.
Why always blaming others is bad for us
When we always blame someone for our misfortunes (or dissatisfactions that feel like misfortunes), we actually increase our dependence on them.
To feel that other people are entirely responsible for the way my life has and is turning out is to hand over all power to those people.
If we blame others for our failings, then what if we succeed? Do we have to assign credit to others too? Other people may play a role in how our life plays out, and how we thrive or don't thrive, but ultimately we need to steer our own ships to feel autonomous and avoid feeling helpless.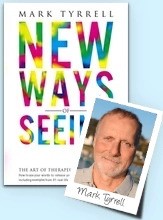 FREE Reframing Book! Just subscribe to my therapy techniques newsletter below.
Download my book on reframing, "New Ways of Seeing", when you subscribe for free email updates
To sometimes blame myself – or more calmly see the role I played in some situation – is also to recognize my personal power.
Only by recognizing my role in how things pan out (while also calmly seeing what wasn't within my influence) can I change the way I act in order to get different results. If I assume no change is required by me, thank you very much, then I will have to find causes outside of myself, and these are not so easily changed. I can alter what I do, but I may not be able to alter what others do.
Only ever blaming others is so destructive because it completely negates the possibility of personal growth.
We become non-responsible for anything:
"She made me hit her!"
"You make me drink!"
"I don't study because you don't encourage me enough!"
We can always find someone to blame.
Polly found that her tendency to accuse others of preventing her from meeting her needs meant that she was highly resentful of people much of the time, and this often leaked out in the form of snipes and criticisms of others.
At one stage I talked almost abstractly about the research carried out by The American Psychological Association that illustrates 'the Boomerang Effect'. It turns out that when you say something behind someone's back – for instance, "He's a selfish jerk" or "Her husband is cheating on her because she's so cold" – your listener often unconsciously attributes those qualities to you. This is known as 'negative trait transference'.1
Polly was interested in this, but I'm not sure she related it to herself at first. She did refer back to it in a later session, however.
So how can we help our clients blame others less and see their own part in situations more so they can (a) feel they have more actual influence over their lives, (b) begin to develop parts of themselves that can help them achieve and grow, and (c) become less bitter and better disposed toward others so that their relationships improve?
1. Encourage your clients to look for the cause, not just any cause
If something doesn't work out, it's easy to get creative and find some reason why it's someone else's fault. This is almost always possible, but it tends to make us bitter and powerless.
I suggested to Polly not that she had some responsibility for her own life (I didn't want to present that idea to soon or too directly), but that it was useful not to always assume there had to be blame for events.
I described how when we truly relax with life's uncertainties and feel comfortable with not necessarily always knowing why something worked out the way it did, then whole vistas of opportunity unfold for us.
I taught Polly to relax deeply, something that chronic blamers tend not to do much. During deep relaxation I further suggested she could begin to tolerate and even relax more about the temporary uncertainty of holding off assignment of causation to emotional experience when perhaps it isn't obvious at first.
I suggested to Polly as she relaxed: "Jumping to blame the first person isn't an effective way of going about things. Wait for a bit by telling yourself: 'Okay, this is the situation at the moment. Now, what's the very best thing I can do in these circumstances?'"
In our fourth session together Polly told me that perhaps one reason for her dissatisfaction came from her tendency to blame others. She began to feel she didn't want that any more. I hadn't suggested that to her directly. But there was something else we had to do before we could reach that point.
2. Communicate to your client they can only grow through personal feedback
Seeing objectively where we went wrong is how we improve, develop, and ultimately get what we need from life. We don't progress just by 'learning to love ourselves'. We need to develop the capacity to respond to the feedback life gives us about ourselves free of the distorting effects of either low self-esteem or conceit and arrogance.
There is absolutely no shame in admitting to ourselves or sometimes others that we made a mistake. Quite the opposite; it shows real strength of character. Even the smartest people make 'stupid mistakes' – it's part of being human. The only genuine way not to make mistakes is not to be in the world at all.
I discussed these ideas with Polly, not in relation to her at first but as concerning 'people in general'. But she was free to examine this idea and connect it to herself, which she did. We need to tread carefully when someone feels so protective about their self-esteem, in order to genuinely raise it in sustainable ways. This neatly leads us onto…
3. Encourage admitting of mistakes
In our second session, after I'd established reasonable rapport with Polly and after she had been lambasting her boyfriend (he actually sounded like a decent guy), I asked Polly a question:
"Does everyone make mistakes?" She paused, perhaps sensitive to the possible implied criticism of her.
"Well… I guess we are all human, so… yes, everyone makes mistakes."
"And do you ever make mistakes?" Now Polly appeared pained, as if working a muscle she'd never used before..
"Well, I guess… as I said… everyone makes some mistakes. Even me." Polly smiled, and her face softened.
Polly had come to see herself as a victim of other people's' stupidity or vindictiveness. The way her life played out had everything to do with what others did but nothing to do with what she herself did.
But bit by bit she began to see that whenever anything went wrong or she reflected that her life wasn't exactly as she wanted it to be, she'd immediately start looking for someone to blame. She began to realize that while other people played a part in her life, she was her life's main player.
"But I don't think I am to blame all the time," she said at one point.
"Of course you're not, and other people can cause us problems as well as provide great benefits to us… but seeing a cause or a myriad of causes objectively isn't the same as blaming anyone, even oneself." I quickly thought of an analogy, and hoped it would work:
My off-the-cuff analogy
"Suppose I worked in a shop and I gave you the wrong change after you'd bought something. I would be to blame! But suppose I hadn't meant to… and suppose I'd never been to school and never learned even basic arithmetic. Would I be to blame? Would my employer, not realizing my numerical limitations, be at fault? Or would my lack of educational opportunity be the cause? Not to blame… but simply the cause of the wrong change being given?"
Polly looked pensive at this line of Socratic questioning. I quickly moved on. But the seed had been planted.
I described how seeing one's own role to play in one's own life was an incredibly powerful resource, especially when removed from overemotional self-recrimination – simply seeing ourselves in the round.
We talked about relationships; how being able to apologize and admit mistakes didn't have to mean kowtowing to other people, but rather showing them respect and even creating greater intimacy.
After my analogy I asked Polly a shocking question – a great way to narrow focus in preparation for a reframe.
Shock therapy
During that first session I had asked Polly why all the 'other' people (everyone she was blaming) were so much more powerful than she was.
She'd looked stunned. She was wide open to new perspectives. She eventually asked what I meant.
"Well, all the other people – your parents, your friends, your coworkers, your boyfriend – they have all the influence over your life, while you seem to have none. How come they have so much power, but nothing you've ever done has had any influence on your life?"
Polly continued to look startled, but I quickly moved on. No use dwelling on an idea that is meant for unconscious consumption.
Much later, Polly spontaneously told me she hated admitting her mistakes to other people. I suggested that, just now and then, admitting mistakes or expressing our own part to play in events shows maturity and people will respect you for it.
"Because I am human!" Polly added.
Polly needed to go beyond the stifling, life-limiting arena of blame so she could really begin to live her life.
4. Forget blame and focus on where to go from here
"Do some people get more hung up on assigning blame than actually fixing a problem?"
This is an idea I presented to Polly. Again I was talking about 'people' – I left it to her to connect it to her own habit of mind, which she eventually began to do.
"If people feel you blame them unfairly, they will resent you. They may even come to hate you. People instinctively hate injustice." I was talking about the general 'you', not Polly in particular, but she got the idea.
When we get used to saying, "Okay, it happened! For the time being, we need to focus on making things better!", we gain an incredible amount of power to change events and make progress.
If I continually stub my toe on the wall in the dark, I could continually blame the wall. Or I could take action and start switching the light on to actually solve the problem.
Polly became keener to improve her relationship with her parents. I suggested:
"Even if your parents did screw up (to use the limited terminology of blame)… at what point do you need to focus on fixing your own life, taking back the power over your life?" I framed blaming people less as "taking back power" so that it didn't feel like a criticism or a loss of dignity in any way.
Finally, we can help our clients improve their relationships by helping them motivate others (and therefore themselves) better:
5. No more blame game
People can be shouted at, cursed at, and blamed, but still not know what it is they did wrong. If other people have made mistakes, they need to know:
What may have led to those mistakes
How to do things better in future.
Calling someone an idiot or telling them they "always do everything wrong!" is not feedback, I suggested, and it corrodes relationships. And what in life is more valuable than relationships? Parents, friends, lovers. We none of us are here very long.
As the wise Roman emperor Marcus Aurelius said, "How much more grievous are the consequences of anger than the causes of it."
In our final session I suggested to Polly while she was deeply relaxed that life is full of people who take emotional shortcuts and blame other people unfairly or aggressively. For the sake of the human race, she didn't need to be one of them… and for the sake of herself, she could now take control, responsibility and "ownership of her own life… and happier relationships."
I'd noticed over the sessions that Polly began to blame others less and also talk about possibilities for her future life, not just reasons why others had spoiled things.
Most importantly, she seemed happier.
A culture of blame is a culture of dependency. We become dependent on those we blame. We can ask ourselves:
Does the blaming do any good?
Is it really justified?
What can I do about this situation? Even if it's just to change my attitude towards it.
Life doesn't give us what we want, it presents us with different options and possibilities. Possibilities and options we can choose, or not. To blame others excessively is to hand over to others the reins of our lives.
Polly has her own life to lead.
With our Conversational Reframing online course, you'll develop the skills to create effective, original reframes whenever you need. Sign up here to be notified when the course is open for booking.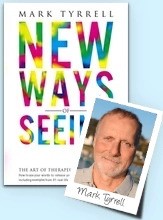 FREE Reframing Book! Just subscribe to my therapy techniques newsletter below.
Download my book on reframing, "New Ways of Seeing", when you subscribe for free email updates
Notes:
Search for more therapy techniques: