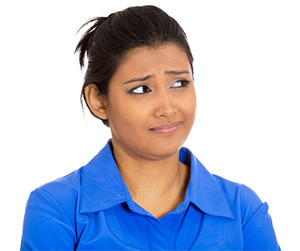 "The easiest way is to not understand and call it a fake. That's an avoidance of understanding."
– Milton H. Erickson, Psychiatrist and Hypnotherapist
For centuries, hypnosis was regarded as a 'dark art' or just 'mystical mumbo-jumbo'. And despite its long scientific, as well as anecdotal, pedigree, many people still ask, "Yes, but does hypnosis work?"
Fortunately, we are not in the business of trying to get our clients to believe or disbelieve in the 'power of hypnosis'. We are in the business of helping them get over their problems.
If they feel that their scepticism is getting in the way, we can help them redefine it so it becomes less of an issue.
Here's how to get past "does hypnosis work" so hypnosis can work for your client
1. Acknowledge the scepticism and reframe hypnosis
If a client has expressly explained their sceptical feelings, it's unwise to ignore them and try to act 'as if' the scepticism isn't there. We need to respect their take on things.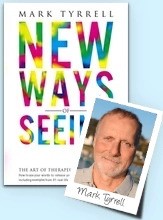 FREE Reframing Book! Just subscribe to my therapy techniques newsletter below.
Download my book on reframing, "New Ways of Seeing", when you subscribe for free email updates
So you might say something like:
Yes, you are quite sceptical about hypnosis, and that is a good thing! Because a part of you knows that dreams exist, because you yourself have dreamed dreams while sleeping. And a part of you knows that different states of mind exist, because you yourself are sometimes tense and sometimes more relaxed. You also know that relaxation and rest are real, and that things that used to be a problem for you can stop causing you so much difficulty when you make certain changes inside. You know that sometimes time seems to pass very slowly and sometimes very quickly. You know that you can focus so intently on a TV program or a book that you almost forget your surroundings for a while. You know that 'hypnosis' is just a word meaning all the things I've just mentioned that you know to be true…
These statements acknowledge and accept the scepticism, while gently dissecting the idea of hypnosis into parts of experience they can more readily relate to and accept.
Gently dissect the idea of hypnosis into experiences your client can relate to and accept
Click To Tweet
You might also 'normalize' hypnosis by describing some of the everyday trance experiences we all have, such as when we drive somewhere and arrive with amnesia for the journey.
2. Explain why scepticism doesn't matter
Scepticism doesn't have to be an issue. In my experience, the most sceptical are often the most easily helped. And afterwards – such is human nature – they may become 'hypno-converts'!
You can say something like:
You know, a person who'd never seen a car could be sceptical that such a thing could possibly work, but still be perfectly able to sit in one and be taken someplace it's really good for them to be…
If you show your confidence that scepticism isn't a big issue, they too can start to relax about it.
3. Encourage the scepticism
"Scepticism is a wonderful tool as long as you use it rather than letting it use you."
When someone is trying not to be sceptical, their scepticism may be acting like a compulsion. But if you are seen to encourage this, it may well start to feel much less compulsive.
You might explain how they should keep the scepticism and that there are many things they should be sceptical about, such as the desirability of keeping that poisonous smoking habit or continuing to be pushed around by that co-worker…
You could go on about scepticism so much that, eventually, a part of them gets somewhat fed up with the whole idea. This is one way to 'wear out' scepticism. I sometimes even ask them to be sceptical as they go into hypnosis and to be sceptical about everything I say (which may be rather hard if I am repeating back to them what they have previously said to me).
The important thing is not to be sceptical about scepticism. Because when you really start to explore ideas of 'hypnosis' with your client, the whole issue of it 'working' or 'not working' pretty soon disappears, like a mirage in the desert vanishing the closer you get.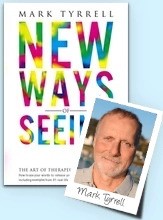 FREE Reframing Book! Just subscribe to my therapy techniques newsletter below.
Download my book on reframing, "New Ways of Seeing", when you subscribe for free email updates
Notes:
See: The Black Swan: The impact of the highly improbable by Nassim Taleb (Penguin, 2011)
You can download and share for free my eBook called How Hypnosis Works.
Search for more therapy techniques: