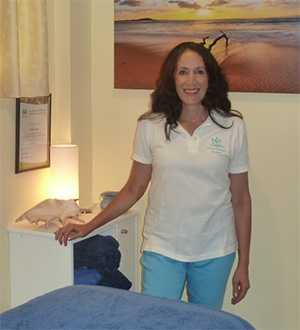 Anni Casey is a natural therapies practitioner from Sydney, Australia.
How long have you been practising?
15 years.
What sort of practitioner are you?
I would like to answer a kind and caring one! Hypnotherapy, aromatherapy, and energy healing.
Do you see clients from home or in a clinic?
My beautiful home clinic that was especially built for my work.
What problems/issues do you treat most frequently?
With hypnotherapy: Weight loss, smoking, alcohol addiction
Aromatherapy: Stress and exhaustion
Energy healing: People wanting to clear their energy, let go of old baggage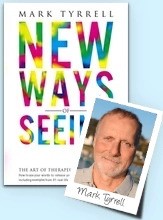 FREE Reframing Book! Just subscribe to my therapy techniques newsletter below.
Download my book on reframing, "New Ways of Seeing", when you subscribe for free email updates
What are your biggest frustrations running your practice?
Marketing! Being a one-man band you have to also do the yucky stuff like accounting.
What do you find hardest about your daily work?
Other than marketing, I don't really find anything hard on a daily basis. I love what I do. Even when I have a client who might have a tricky problem, I see it as an exciting experience for me, a bit of a challenge and an opportunity for me to be creative and use my knowledge in a new way. In that way, I grow and my bank of resources grows as well.
Do you find your professional body supportive and helpful? Do they help you create connections with fellow therapists?
Not really.
What training have you done that has really helped you in your therapy work?
I started as a Reiki Practitioner/Master, went on to attain a Diploma of Aromatherapy and Remedial Massage. Then my fascination with the mind took hold and I became an NLP Master Practitioner and then went on to study hypnotherapy. The best information by far on how the mind works and honing my hypnotherapy skills has been through Uncommon Knowledge.
How do you balance work and life?
I make time each week to have breakfast or lunch by the beach with friends. I also go for a long walk by the ocean and do a little ritual to release anything heavy or negative into the ocean. I also have quite a few Hypnosis Downloads that I listen to depending on my situation at the time.
What frustrates you most about the way mental health is dealt with in your country?
You don't have enough space for me to list the frustrations! Australia is now the second largest prescriber of antidepressants in the world! Eighty-nine Australians in every 1,000 are now prescribed some form of daily antidepressant.
Some of the frustrations are:
Doctors in Australia write too many prescriptions for antidepressants without giving patients any hope that things can be different.
Children as young as 9 are being given antidepressants for no good reason (not that I think there is ever a good reason to give a 9-year-old antidepressants).
The shear ignorance on the part of doctors when it comes to depression.
Also that parents aren't proactive with their questioning of doctors' 'reasons'. They say "my child is on antidepressants" almost as a badge of honour.
Ritalin is also handed out like candy.
Can you tell us about your most uplifting experience treating a recent client? (anonymously of course!)
There are many! However, a few months ago I saw a wonderful 11-year-old fellow, 'Sam', who had been suffering from motion sickness since he was in nappies [diapers]. He would be sick in cars, buses, boats, planes.
The family was planning a great holiday; however, it involved a long drive to the airport, 14-hour flight, then a 2-week cruise, then the reverse to get back home. Rather than relaxing with the idea and being excited, the whole family was dreading the mess they would have to contend with and Sam was asking if he could stay at home. This was not a pretty picture!
Sam and I had a really fun session together and the results were first tested by a school excursion, which went very well: a lot of bus travel – no sickness. Now came the holiday – happy snaps on Facebook and a heartwarming thank you message from his mum. She said it was as though he had never experienced motion sickness in his life; it just didn't enter his mind and every leg of the trip went brilliantly.
I was so happy for Sam and his family. It has opened up new possibilities and he also won't be bullied for vomiting when he next goes on school excursions.
You can visit Anni's website here.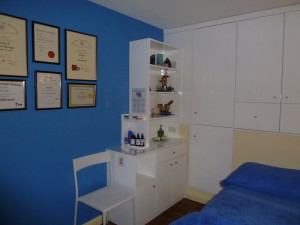 Pictured above: Anni Casey's therapy room.
If you would like to be our next Practitioner in Focus, click here and let us know!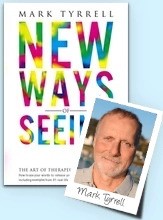 FREE Reframing Book! Just subscribe to my therapy techniques newsletter below.
Download my book on reframing, "New Ways of Seeing", when you subscribe for free email updates
Search for more therapy techniques: